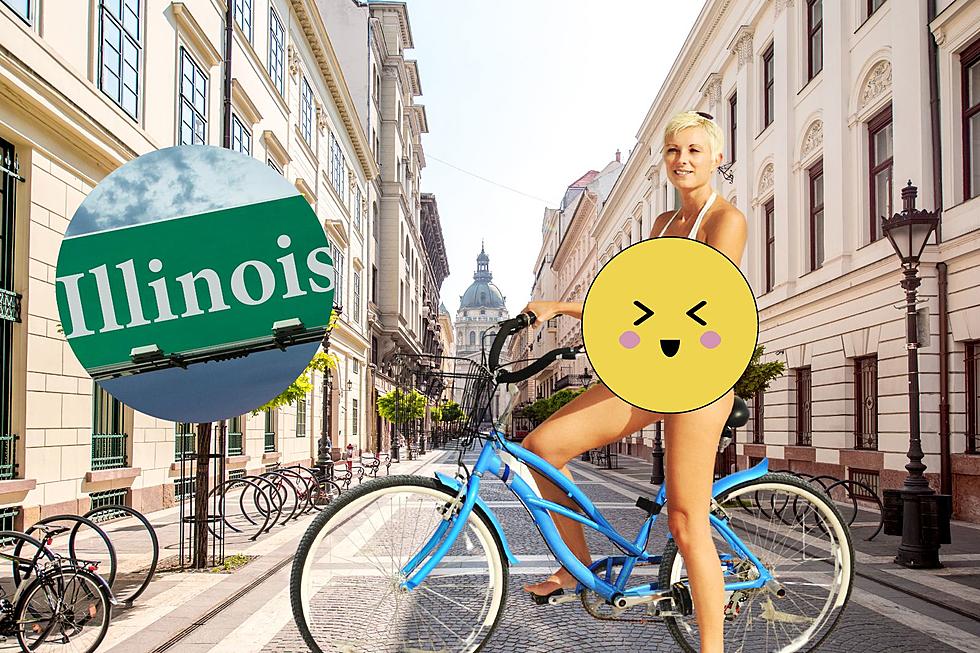 This is Nuts. The Best City In America For Naked Biking Is In Illinois.
Canva
When you think of going on a bike ride do you have the urge to do it naked?  If so, then you might be in luck cause Illinois has the best city in America to let it all hang out while peddling away.
Is it still naked bike riding if you are wearing a helmet?  Feels like you need to be safe and keep that on.  But if you are riding naked you're clearly already living on the edge and not worried about a bump on the head.
Worst Places For Naked Bike Riding
Before getting to the best, we need to tell you where you'll need to keep the bike shorts on.  The three worst cities are Clarksville Tennesse, Jacksonville Florida, and Chesapeake Virginia.
You'd think the southern cities would be perfect temps for a full-body tan on a bike.  But it's more than just the weather.  But the climate was only one category for naked bike riding. It also factored in naked bike friendliness and the popularity of naked bike riding.
The study (long hard study I'm sure) also factored in safety.  Which is why Florida is nowhere near the top of the list.
Florida leads the study in biking-related deaths per 100,000.  Which makes sense.  More people on bikes cause of the temps and more drivers that...well, probably shouldn't be driving anymore.
The Best City In America For Naked Bike Riding
Talk about the "Windy City".  You are definitely feeling that breeze as you bike naked through Chicago which is ranked the best city in America for naked bike riding.
Chicago finished first in the popularity category and also hosts a World Naked Bike Ride. Chicagoans searched for "naked bike ride" more times in the past 12 months than Googlers in any of the other 199 cities.
While Chicago is known as a dangerous city, it's actually quite safe for biking (No. 5).
If you are feeling the urge to strip down and get on your bike check out the World Naked Bike Ride and watch out for that chain.
These Are The Top 10 "Trashiest" Towns In Illinois
RoadSnacks.com ranked the top 10 "trashiest" towns in Illinois based on government data.
World's Largest Arcade is in Illinois
This place is the largest arcade in the USA, with over 885+ games to play, and it's not like any arcade you've been to before.
More From KOLM - 1520 The Ticket