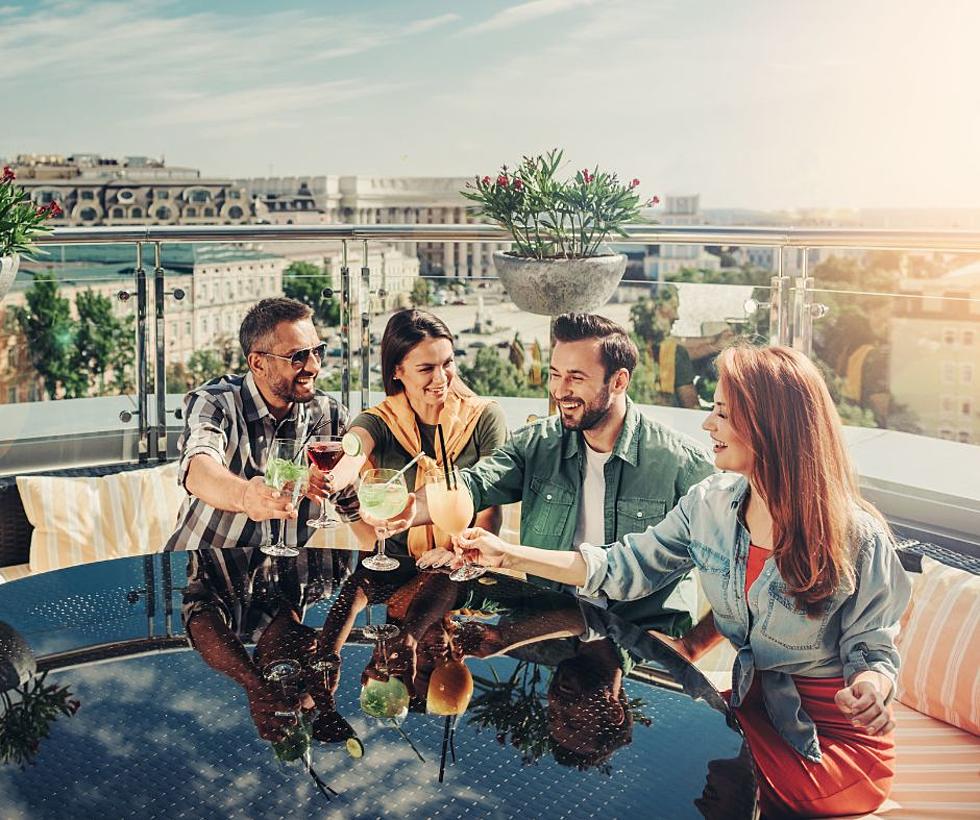 Drinking With A View Here Are 10 Best Rooftop Bars In Illinois
Best Illinois Rooftop Bars
It's always better to drink outside during the summer in Illinois and here are some highly recommended rooftop bars to check out.
Taking Advantage Of Summer Weather In Illinois
I do truly believe we're lucky in Illinois when it comes to weather because we get to experience all four seasons which is really nice. The only problem is we experience the bad stuff like snow, cold, rain, and wind for a big portion of the year. So when it gets nice outside, most residents take advantage of the opportunity and spend a lot of time outdoors.
RELATED: Rockford's Seven Best Beer Gardens
Some of the more popular summertime activities for people in Illinois are eating and drinking outside. They don't always want to just stay home and hang out at the picnic table. Sometimes they want to get out to socialize. Of course, the first type of place to think about is a beer garden, patio, or deck at their favorite restaurant or tavern.
RELATED: Illinois' Fifteen Favorite Foods To Grill Out
I say we take it to the next level. How about a rooftop bar? Those are so cool because of their amazing views. I don't think you can get any better than that. Plus, there are several nice ones in Illinois to check out. If you're not sure where to start, here are ten of the best in our state.
The 10 Best Rooftop Bars In Illinois
#1 The Top Lounge And Rooftop Deck Rockford
#2 Streeterville Social Chicago
#3 12 Bar Lounge Peoria
#4 The Robey Chicago
#5 Barrelhouse 34 Champaign
#6 Cerise Rooftop Restaurant And Bar Chicago
#7 Empire Burger Bar Naperville
#8 Cindy's Rooftop Chicago
#9 The River Room Moline
#10 Utopian Tailgate Chicago
20 Outdoor Dining Options in Northern Illinois
20 great patios to enjoy lunch, dinner, and a cocktail.
More From KOLM - 1520 The Ticket