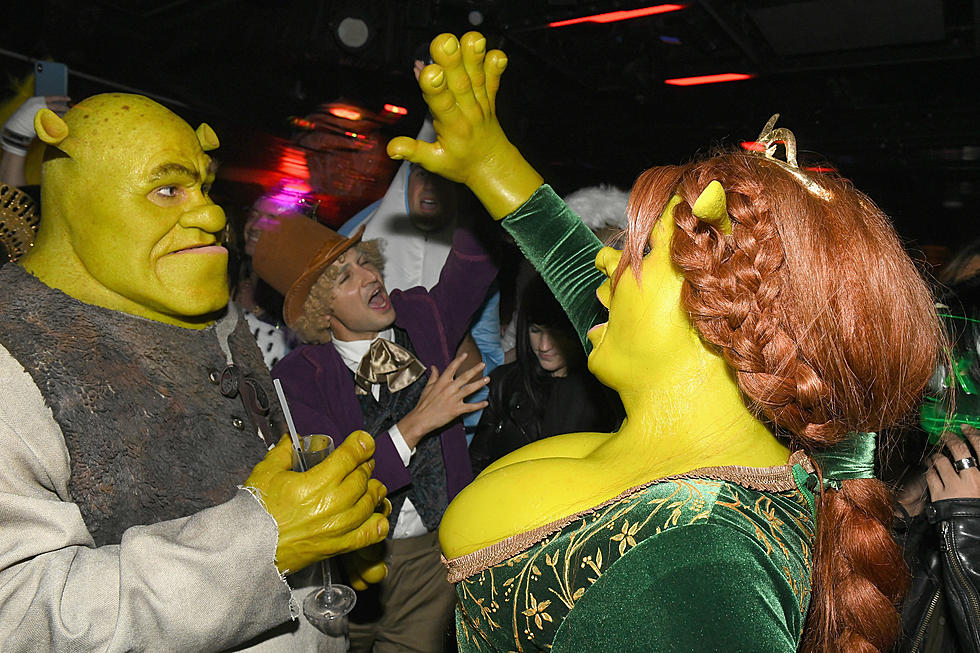 Come 'Get Shreked' At New Shrek Inspired Pop-Up Bar In Illinois
Getty Images for SVEDKA Vodka
Get ready to have a swamptastic time at this local Illinois bar.  Shrek has opened his swamp for guests of all kinds - ogres preferred.
Any time someone brings up this movie, all that I can think about is "Somebody once told me the world is gonna roll me I ain't the sharpest tool in the shed". Anybody else?
For all you Shrek lovers out there, this Shrek themed pop-up bar is only open for a limited time.  Hosted by Replay Lincoln Park Arcade Bar in Chicago, IL, you'll get an experience you'll never forget.  The pop-up opened on March 4th and goes through April 4th.
After looking at the photos on their Instagram, guests 21+ definitely understood the assignment.  Some guests wore full costumes and others dyed their hair green to subtly join the party!
This is REALLY what we wanted at our Shrek themed birthday party way back when.  Of course we probably didn't get that, but now we can live the birthday party we've always wanted - adult style!
I spy an ONION CARRIAGE and gingerbread house?! This bar went all out for their guests and I'm living for it!  Shrek even makes an appearance every night.
What about drinks? There will 100% be an elegant list of Shrek-inspired cocktails fit for even the most finicky Farquaad you know.
Love trivia games?  Replay Lincoln Park hosts Shrek trivia every Thursday!  Trivia starts at 7pm and a live DJ arrives by 9pm.  The DJ better play 'I'm A Believer' by Smash Mouth or I'm LEAVING!
It's true, your Fiona may be at the bar waiting for you to swoop in and save her!  How many people can say they found their Happily Ever After surrounded by ogres and talking creatures?
How many people can say they 'Got Shreked' at a Shrek-inspired pop-up bar?
Like Donkey always says, 'This'll be fun. We'll stay up late, swapping manly stories, and in the morning... I'M MAKING WAFFLES!'
Replay Lincoln Park is located at 2833 N Sheffield Ave, Chicago, IL 60657.  The pop-up is open 3pm-2am thru April 4th!
Photos of Marvel Exhibit at Museum of Science & Industry in Chicago
Photos of Marvel Exhibit at Museum of Science & Industry in Chicago
7 Fascinating Things To Do in Illinois That Aren't in Chicago
A recent survey says Illinois is one of the most fun states in the U.S.. Truth is that Chicago is the biggest reason, but there's so much more than the Windy City.
More From KOLM - 1520 The Ticket