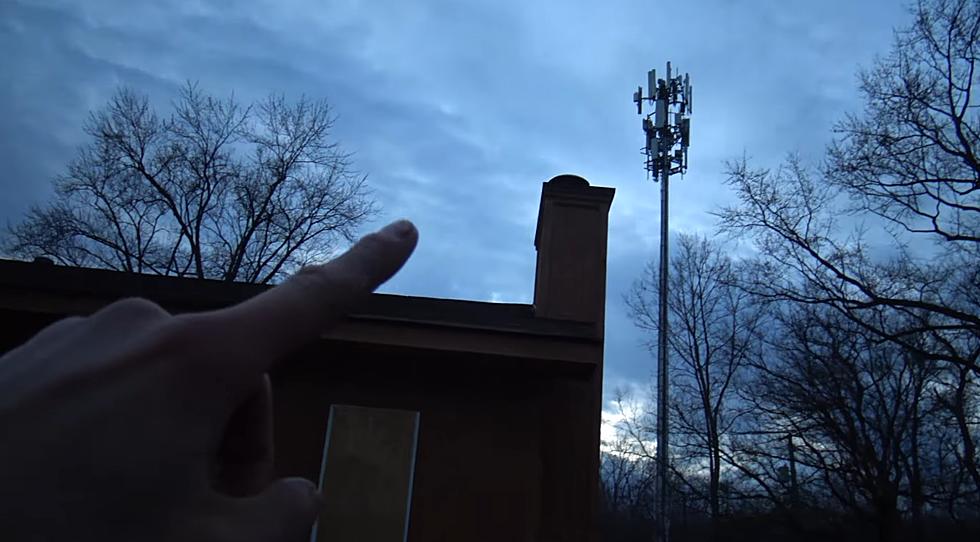 Did This Illinois Neighborhood Get Abandoned Due to Cell Towers?
Stringer media via YouTube
I'll blame this on my typically suspicious nature. There's an Illinois neighborhood which has an abnormally high number of abandoned homes. There are urban legends claiming the homes were abandoned due to an influx of cell phone towers and illness, but is it true? Let's explore and see if we can learn the truth.
I saw this new exploration of a neighborhood which I believe is in the South Barrington area of Illinois. The urban explorer states that he learned from one of the residents that homes were abandoned after cell phone towers were put up and one resident became ill.
There's just one problem with this theory. I can't find proof of that anywhere. I saw an article on the Barrington Observer that mentioned 1,100 acres of land that was allocated for a highway expansion, but that project was apparently abandoned itself. I have to wonder out loud if these homes were purchased for that expansion, but the highway never happened and so they sit empty now.
This neighborhood is near the home that we shared previously that was part of a huge abandoned farm. Is there something in the water here (perhaps literally)?
Is there any truth to the cell tower causing cancer theory?
The American Cancer Society really did look into the concerns about cell phone towers and cancer. They confirmed that there are fears, but said they could not find any direct connection.
My take is that the stories of people deserting their homes was born after the homes stayed empty after being purchased for a different reason like the potential highway project. I can at least find documentation about that project, while the cell phone theory lands firmly in the conspiracy theory land.
WARNING: Under no circumstances should you enter this property. By doing so you risk bodily harm and/or prosecution for trespassing on private property.
Top 21 Facebook Blackout Conspiracy Theories According to Twitter
On Monday (Oct. 4th), just after 7 p.m. ET, about six hours after the world came to a screeching halt, Mark Zuckerberg wrote on his Facebook page: "Facebook, Instagram, WhatsApp and Messenger are coming back online now."
And you know Twitter was ready and full of conspiracy theories as to why Facebook endured it's longest blackout since 2008. Here they all are.
More From KOLM - 1520 The Ticket