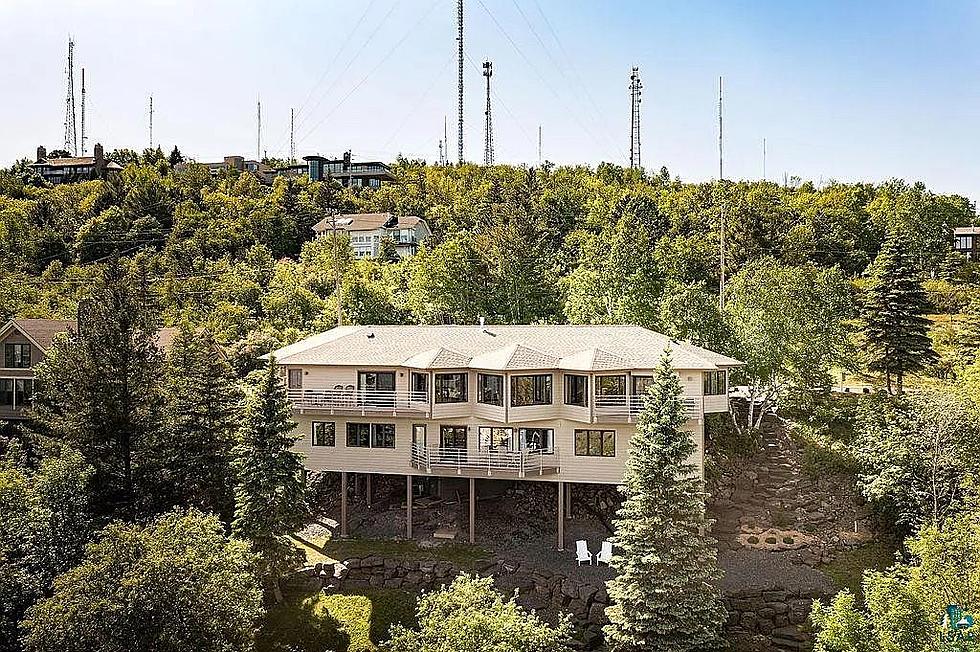 $1.19 Million Duluth Listing Has Epic Lake Views From Every Room
Lake Superior Area Realtors, MLS#: 6106889
There's homes that are near the lake and then there are homes like this one, with sweeping views of Lake Superior in basically every single room. This home just hit the market in Duluth and it will probably be snatched up soon.
Why? Because not only is it an incredible home, but the views are absolutely outstanding. The home has four bedrooms and four bathrooms, along with about four-thousand square feet of living space.
Each room has epic views of Lake Superior so no matter where you are in the home, you can see the city and the lights at night. You can also get views of Lake Superior from basically every room, watching ships come in or simply looking at it for a moment of relaxation.
The listing for the home offers even more incredible features but truly, this home is all about the views. Take one look and you will know exactly what I mean! This home is $1.19 million and you're paying for the views for sure.
It has all the usual things you'd want in a home: a big garage, two levels and three different balconies, which also plays into the whole epic view thing. It also has an open floor plan so that there aren't any walls or rooms blocking off the incredible views of Lake Superior.
This house truly is a sight to be seen. If you live in Duluth or are trying to, you might as well try to live somewhere you can soak in the lake every chance you get, right? Take a tour of this incredible home below:
$1.19 Million Duluth Listing Has Epic Lake Views From Every Room
FOR SALE: Superior Home With Views Of The Bong Bridge + Casino
More From KOLM - 1520 The Ticket