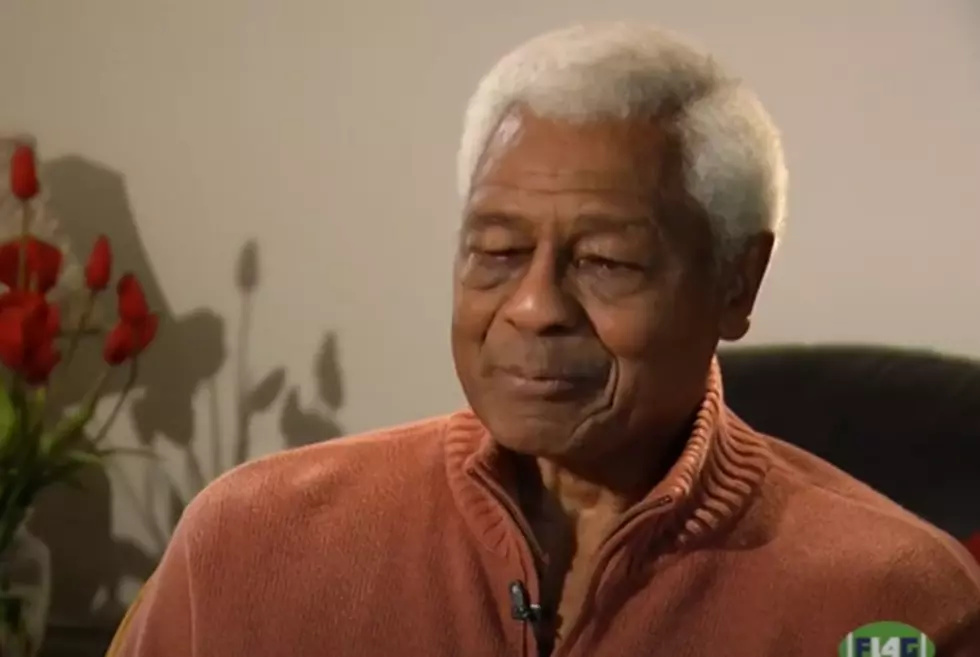 Irv Cross, NFL Veteran and Former Macalester College Athletic Director Dies at 81
Irv Cross - Concussion Legacy Fondation via YouTube
Irv Cross is more widely known as a member of the "The NFL Today" cast on CBS television.  The former NFL player and coach was the Athletic Director at Macalester College in St. Paul, Mn. for about six years.
He passed away at his home in Roseville, Mn. yesterday at the age of 81.  No official cause of death was given.  He left Macalester in 2005 but stayed on to assist then-Macalester President Brian Rosenberg with fundraising for the Leonard Center, Macalester's $45 million dollar athletics facility according to Macalester.
He was the Scots football team defensive coordinator in 2006.
I had a few visits with Cross in my work with Carleton College in Northfield over the years and enjoyed his engaging personality.  Not many people work over two decades on the same television show at the major network level.
I recall our first visit where he told me he took the job at Macalester because he believed in the mission of Division III athletics where education is number one.  I remember he asked me how long I had worked calling Division III games and told me I was doing something right to hang on to the job for so long.
I remember walking away thinking he simply wanted me to feel good and that's a pretty cool thing to do for a stranger.
Current Macalester Director of Athletics Donnie Brooks said on the Macalester College website, "Irv was not only a trailblazer on the field and in the broadcast booth, he paved the way for administrators like myself.  I recognize that we stand on the shoulders of giants, and I'm appreciative of Irv's service to Macalester and the greater Twin Cities Community."
Cross played NFL football for nine seasons with Philadelphia and Los Angeles.  He suffered multiple concussions which is probably why his career was not longer.  A two-time Pro Bowl selection at defensive back.
Cross received the 2009 Pete Rozelle-Radio-Television Award given each year by the Pro Football Hall of Fame.  It recognizes, "Long-time exceptional contributions to radio and television in professional football."  He was the first Black man to receive the award.
He was a pioneer in many ways.  The first Black man to work full-time as a sports analyst on national television started at CBS in 1971 and left in 1994.
He was the first Black Director of Athletics at Macalester.  The first Black weekend sports anchor in Philadelphia.
Cross graduated from Northwestern University in 1961.  The same year his co-anchor on NFL Today Brent Musburger graduated from the Chicago school.
Musburger (a Shattuck-St. Mary's graduate in Faribault, Mn.) had this to say about his former colleague on Twitter.
My few visits with Irv Cross left me with the same impression his longtime colleague gave us.  A really nice man.
See if you agree with these choices for the best uniforms for each team in NFL history.
TACKLE THESE: Check Out the Best Uniforms In Each NFL Team's History
More From KOLM - 1520 The Ticket