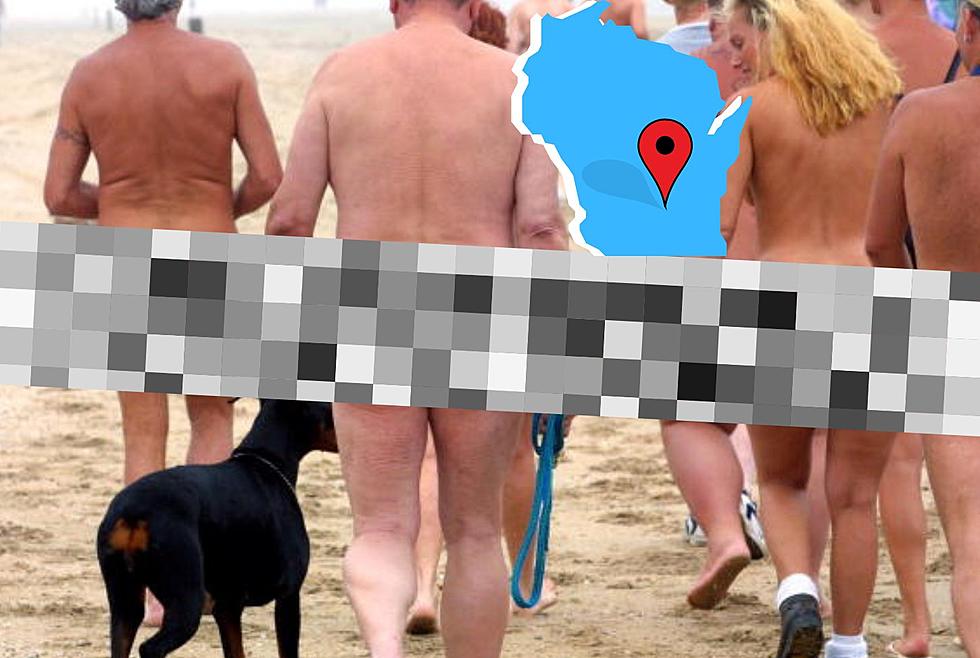 Get Body Painted Naked Then Run A Mile In This Small Town Wisconsin Event
Edited Getty Image
The Naked Mile
Gates open at 9 AM and introductions will begin at 10:30 AM, with the start of the course at 11 AM.
Starting & Ending Locations
Participants will each begin their journey at the first station, and proceed to each of the 24 stations at a 5-minute interval. Once completed, every individual will receive their very own finisher's medal at the 25th station.
This unique and memorable race is sure to be a one-of-a-kind experience. Sign up today and make it to the finish line.
The Challenges
Throughout the mile run, there will be multiple challenges. The challenges this year are (and not in this order):
Skintabulous Pencil Challenge
Forbidden Pine Beer Pong Challenge
Pure Romance Balloon Toss
Mind Blown Arts Naked Mile Temporary Tattoo          Chicago Fun Club Corn Hole Challenge
Paparazzi Bubble Gum Challenge
Quixotic Acres Temporary Tattoo
Be Lovely Tie Die Creation Water Bottle Challenge
Wolf's Creation Drink a Shot
Pure Romance Balloon Toss
Pampered Chef Suck It Challenge
Moe Moe's Goodies Cookie Challenge
Color Street Red Solo Cup Challenge
Pecatonica River Honey Trivia
Lavie Fit Drink a Shot
Scentsy Balloon Challenge
BNHT Coin Toss
Dragonwood Crafts Junk in the Trunk Challenge
Epicure Eat A Mini Pie without your hands      CraftZilla by JS Vodka Lemonade
Effortless Beauty Chopsticks Challenge
Let's Duet Naked Karaoke
Ol' Coots Creations Whipped Cream Challenge
The Nile Craft Water Sprinkler Station
Nana's P's Emporium Finish Line
When the event is over, there are 35 vendors at the event to be explored. New Orleans Style food will be served and body painting will be offered.
For More Information visit their website:  Valley View Recreation Club or click the photo below.
This Missouri Prison For Sale Makes For A Great Home
Looking for a unique property? Look no further than this newly listed jail on
Zillow Gone Wild
. Featuring concrete walls, 34 cells, and 2 levels, this jail offers plenty of space to customize the property of your dreams. Whether you're looking for a starter home or a large property to house your friends and family, this jail is sure to suit your needs.
County Cass County
Address 208 W Pearl Street, Harrisonville, Missouri
Zip 64701
Year Built 1960
Price $195,000
Lot Size 0.5 Acres
This remarkable property is available now at an unbeatable price and won't be around for long. Make sure to grab it while you can.
Follow me as I take you on a tour of this remarkable property.
More From KOLM - 1520 The Ticket