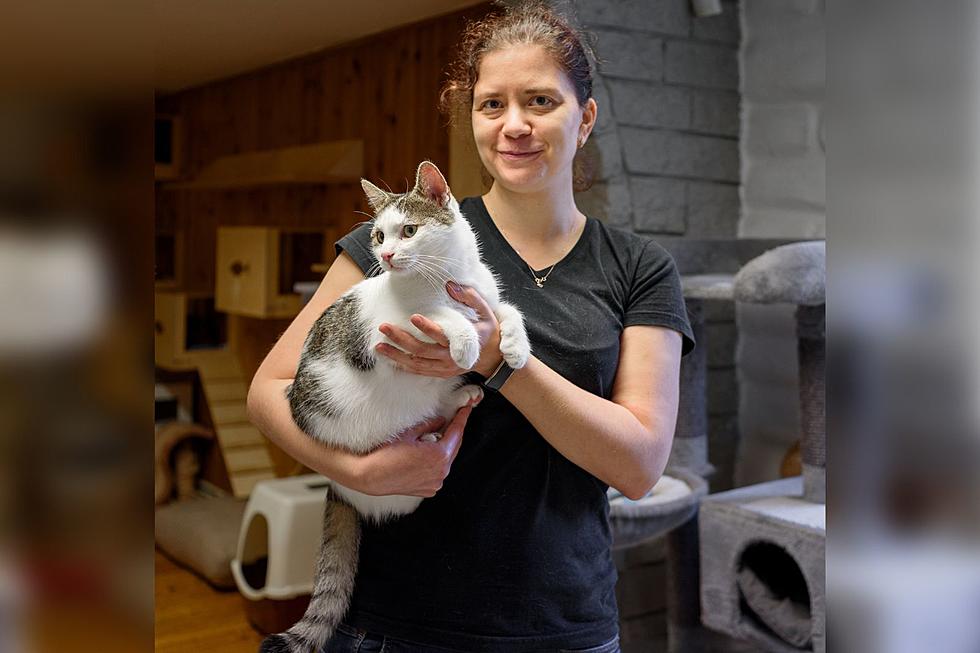 Did You Know It's Illegal To Do This To An Animal In Illinois?
Canva
If you're thinking about abandoning your pet at a shelter in Illinois without going through the proper surrendering process, the consequences might be worse than you think.
Growing up, my parents adopted a Maltese for me and my sisters and we loved him until he crossed the rainbow bridge.  There were days where our pup would keep us up at all hours of the night and it was really, really hard.
That's just part of caring for another life when you adopt - expect the unexpected.
I always say adoption is a lifelong commitment, especially after adopting both my furbabies from PAWS Humane Society in Rockford.  I couldn't imagine surrendering them under any circumstances, but that's not the case for everybody.
This Is One Of The Worst Ways To Surrender a Pet in Illinois
PAWS posted to Facebook about a man in Rockford who surrendered his cats outside their shelter in the early morning hours of Tuesday, May 2nd.  Not only did he leave them outside the shelter for staff to find, but he left without going through the surrendering process.
"Before you say, "at least they brought them to a shelter", keep in mind that there is a process to surrender animals. All shelters are full and it is not the responsibility of shelters to take care of animals that you choose not to care for anymore." [PAWS]
This post comes just a week after a dying dog was tied to a fence when it was rainy and left outside PAWS' establishment.  By morning, the dog didn't survive.
Read More: Dog Kisses Could Be Deadly for Illinois Residents?
After doing some research, it's illegal in Illinois to abandon your pet where the likelihood of injury, hunger or exposure is high.  If convicted of violating this law, you could get a Class A misdemeanor.
So, learn from this incident and take the steps to properly rehome your pets.  Talk to a shelter if you're not sure where to start!
This Abandoned Illinois Animal Hospital Is Littered with A Whole Lot of Strange
This animal hospital has sat deserted since at least the early 2000s.
LOOK! 10 Illinois Dogs with No Shame in Their Selfie Game
We asked to see what your dog's profile photo would look if they were on a doggy dating app. We got a ton of cuteness and a few dogs who have zero shame.
More From KOLM - 1520 The Ticket