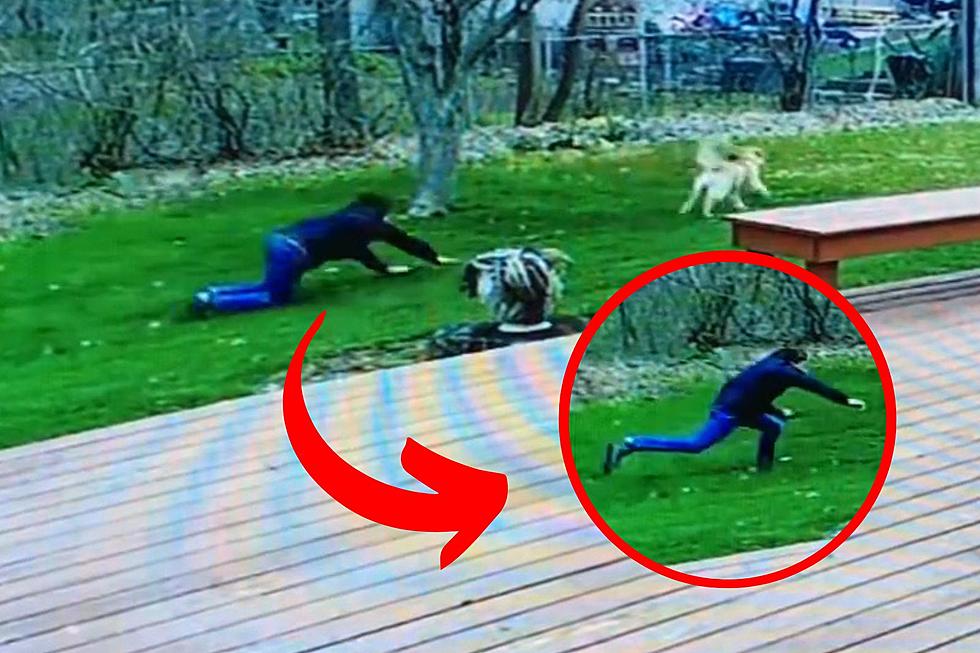 Illinois Dad Thrown To Ground By Dog In Hilarious [Video]
Canva
If you think you have the funniest dad ever, wait until you see what happened to this Illinois dad when he attempted to take his "grand-dog" for a nice walk.
Growing up, my dad loved documenting everything with his cameras.  From family vacations, to random dances we'd make up in our living room,  to me and my siblings playing outside.
I always thought it was cool to have all the memories and still do, but my sisters were sometimes annoyed with a camera in their faces lol.
Well, life comes full circle.  My dad got a taste of karma.  It's funny, I promise haha.
Illinois Dad Thrown To Ground By Pet Dog In Hilarious [Video]
First off, this is Plum, my sister's dog.  She's such a good girl!!!
Related: 7 Signs That You're a Real 'Dad' Kind of Dad
My dad was taking Plum outside to go to the bathroom and she saw a squirrel...
My dad has a security camera that faces his backyard and caught him faceplant into the grass when Plum decided to book it.  Take a look at the video!
*NO DAD WAS HARMED IN THE MAKING OF THIS VIDEO.*
Basically, Plum saw a squirrel and took my dad down with her.  C'mon, you have to admit it's funny... I have watched the video over and over and still can't stop laughing.
Related: Illinois Dad's Cutest Reaction Ever to Seeing Ice Cream Truck 
With Father's Day just a few weeks away, I thought I'd share this and kick off the #ThatsMyDad trend.  If you have any videos or stories of your dad's most hilarious moments, send them to me!
Celebrate Father's Day With These 15 Submitted Pics of Illinois Dad Bods
Best Places in Rockford to Shop For Mom
You're guaranteed to make Mom smile this Mother's Day when you buy her any of these items in Rockford.
More From KOLM - 1520 The Ticket