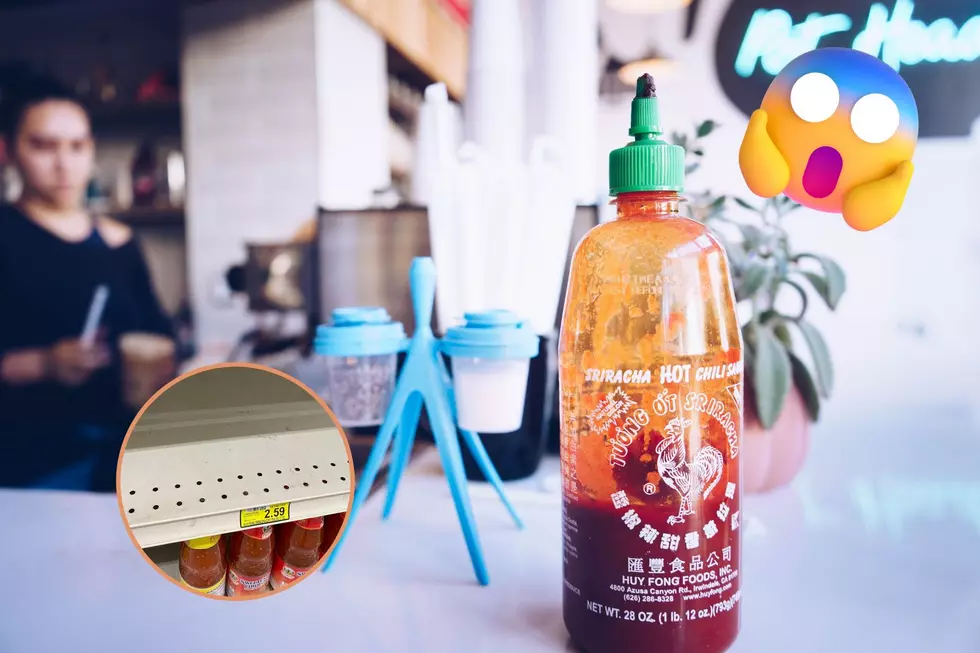 Illinois Grocery Stores Hit Hard by Nationwide Sriracha Shortage
Unsplash
Talk about feeling the burn.
Just the other day my wife mentioned to me that there is a big sriracha shortage.
If the past few years have taught me anything, it's to not take anything lightly and I guess that includes news on condiments.
If you don't know what sriracha is, it's one of the best things on the planet.
What is sriracha?
Sriracha is a popular hot sauce all around the world. It's known for its tangy-sweet taste with a pinch of garlic and a kick of spice. While recipes and sauce consistencies may vary, the core ingredients of sriracha are always: Chili peppers, Vinegar, Garlic, Sugar, and Salt.
Sriracha, also referred to as "Rooster Sauce," was introduced to me years ago and since then it has been a staple on just about anything I eat including pizza, eggs, chicken, and vegetables.
The best sriracha on the market is made by Huy Fong Foods and apparently, they are having a tough time keeping up with demand.
The company has said that due to chili pepper shortages, it will be halting production of its signature Sriracha hot chili sauce as well as its Chili Garlic and Sambal Oelek products, and will not accept any new orders placed before September.
Armed with the knowledge that we were expecting a sriracha shortage nationwide I decided to stock up yesterday at Woodman's on Perryville in Rockford.
When I finally made my way through the maze of aisles at the grocery store, I happened up on the sriracha spot. Only I didn't actually find what I was looking for.
Instead, I found a bare shelf, with nary a bottle of the delicious "Rooster Sauce" I was looking for.
My dream of stocking up on sriracha, like someone hoarding toilet paper in 2020, was over.
I had to buy Roland brand sriracha instead, and let me tell you, it's not the same.
10 Pizza Joints in Illinois So Delicious You'll Be Asking for Seconds
Not all pizza is created equally. Here are 10 examples of some of the best pizzas that all taste just a bit different from the rest in Illinois.
Top 11 Places To Cure a Chicken Tender Craving in Northern Illinois
Looking for some great chicken tenders? Here are 11 of the top spots in Illinois to find them.
More From KOLM - 1520 The Ticket