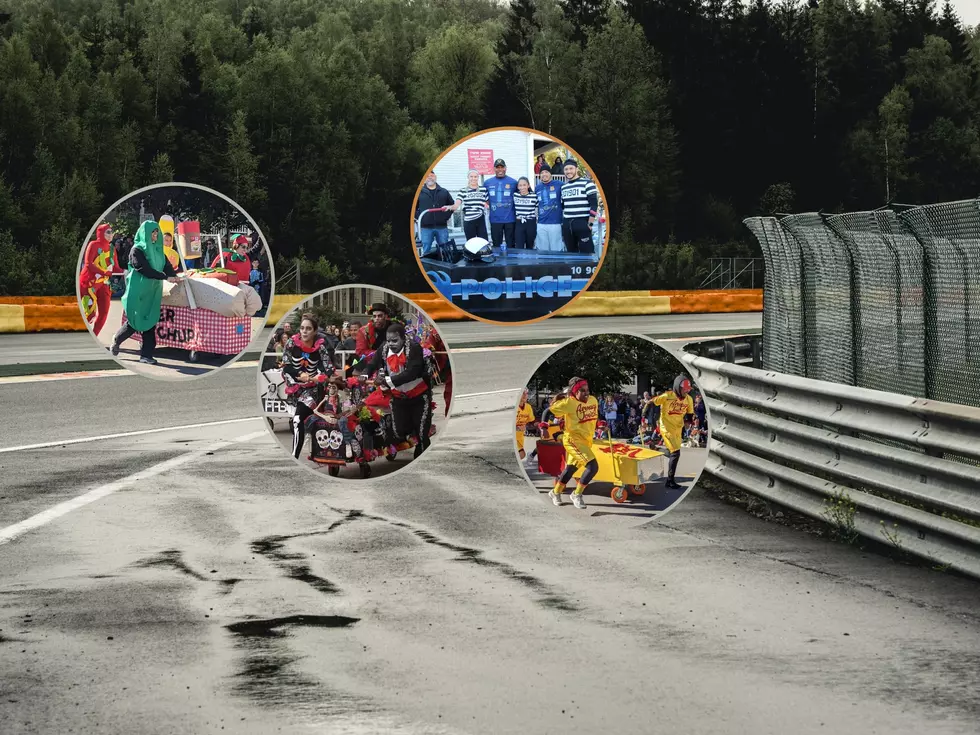 The Best Halloween Race In Illinois Is Happening This Weekend
Halloween Casket Races In Illinois
If you're looking for some fun festivities to help get you into the Halloween spirit, there's an event you definitely want to check out this weekend.
Halloween Themed Race This Weekend In Illinois
If you want a truly unique Halloween-themed event to help you get into the spirit of the season, I highly suggest making your way to a special race this weekend. Trust me, you've never seen anything like it before. It's not running, driving, or biking. It's the 10th annual Casket Races.
Details For The 10th Annual Casket Races
Forest Park (just outside of Chicago)
7500 Madison Street (Beloit Avenue between Madison and Adams)
Prizes for 1st, 2nd, and 3rd place finishes
Awards for most frightfully funny and creepiest caskets
Parade of caskets at 10:30 am
Costume contests for kids and pets
12:30 pm to 2:30 pm Trick or Treating (Madison Street)
$30 entry fee for caskets
Riders must wear a helmet
Pushers needed to move the casket through the course
To register your team, HERE.
Outfit a "casket" (i.e. casket-shaped cart with wheels) in your favorite decor for this spooky annual race through the streets of downtown Forest Park, now in its 10th year.
For more info, HERE.
20 Halloween Costumes That Scream Yup, I'm From Illinois
26 Horror Movies Filmed or Set in Illinois
These popular horror movies either were filmed in or the storyline was set in Illinois.
More From KOLM - 1520 The Ticket