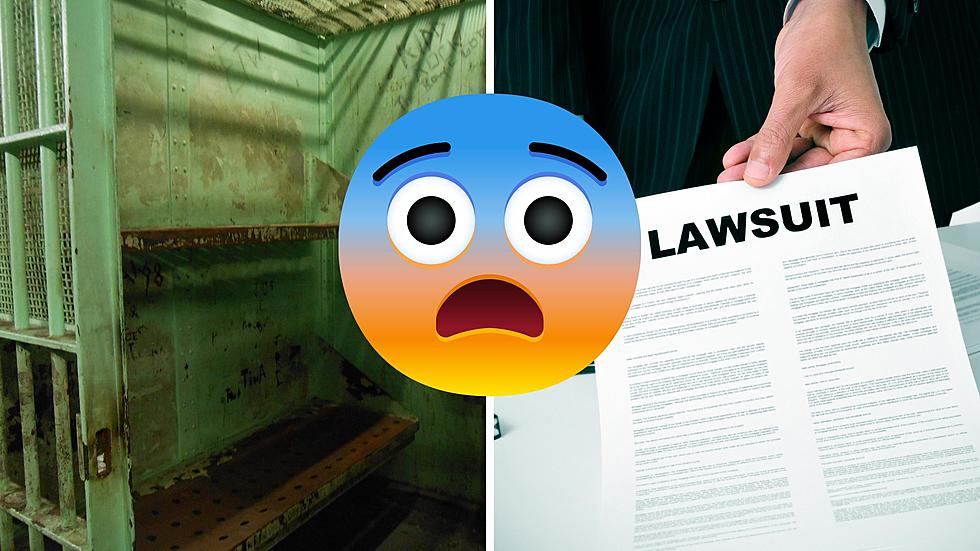 Illinois Man Awarded $600,000 After Being Trapped 30 Hours Inside Jail
Canva
See, I've never visited someone in jail before and I don't think I have any desire to anytime soon after hearing about this man's traumatizing visiting experience.
I have a lot of irrational fears and I think I just added a new one to my list.
Farad Polk went to visit his son who had been locked up for 13 months.  He was directed into (what he thought was) a visiting area and had a weird feeling something wasn't right. The room didn't have a buzzer for Farad to request to leave, so he was all alone with nothing to get the guards' attention.
Trapped in this room deep inside an incarceration unit for high-security prisoners with only concrete walls, a steel door and no windows, Farad started screaming underneath the door, banging on the walls, and making as much noise as possible in hopes to get someone's attention.
What made it worse?  Farad could hear the guards on the other side of the door as he's crying for help.  If he could hear them, they could hear him, right?
After 30 hours.... 30 HOURS without a toilet, food or water he broke a sprinkler head he knew would flood the room and alert authorities.  Well, it worked in his favor, phew!
What's crazy is Farad got handcuffed because authorities and guards didn't know if he was an inmate or a visitor.  He was rushed to the hospital for his hand injury from breaking the sprinkler head, the jail director gave Farad an in-person apology, and he was released.
After driving back to the jail to visit his son again, he couldn't get out of his car because the trauma from his last visit left him emotionally scarred.  This led to him filing a lawsuit against the county for the damage they caused him.
He hoped that by filing this suit, things could change.  He didn't want this traumatizing experience to happen to any other visitor.
Luckily, Farad finally was awarded $600,000 for the damage Cook County left him with.
Since the incident, he has been able to visit his son with no issues.  Yay!
LOOK: 50 photos of American life in 2020
How To Find Out If You Have Unclaimed Money or Property in Illinois
You might not even realize the Illinois Treasurer's office might be holding unclaimed money or property for you.
More From KOLM - 1520 The Ticket