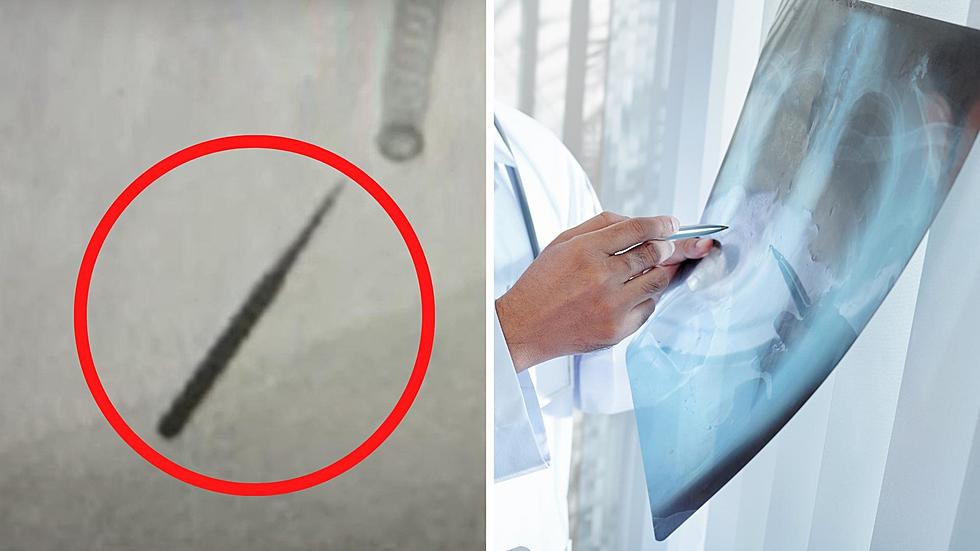 Illinois Man's Scary Dental Visit Will Make You Never Want To Go Again
WISN 12 News/Canva
So many people have a fear of the dentist.  Whether it's from anxiety, bad experiences in the past or just the thought of someone else's hands touching your teeth, it's not always pleasant.
One time, I drove my sister to the dentist so she could get her teeth cleaned and she came out with numb, swollen lips, drooling everywhere, and bleeding gums. It was a BLOOD BATH! That's definitely not a fun time haha.
After reading what happened to this Illinois guy when he went to a routine dental visit in Kenosha, Wisconsin, I don't think I'll be going to the dentist anytime soon.
His name is Tom Joszi.  He was going to his dentist appointment to get a tooth filling, not expecting to be rushed to the hospital mid-appointment.
During the filling procedure, Tom coughed (like a normal person would) and the drill bit from the dentist's tool shot straight into Tom's lungs. WHAT?!
Tom was rushed to the hospital for immediate surgery.. I literally can't imagine the feeling he felt inside his lungs.  It must've been so unfomfortable!
The doctor told him the drill bit was so deep into his lung that they couldn't reach it with their normal surgical tools.  He got the news he might lose part of his lung if they couldn't get the piece out... oh no.
Eventually, doctors used a device designed for removing foreign objects that's meant for detecting cancer, so Tom's lung didn't have to be removed after all! PHEW.
Look at the size of this thing, holy crap!  I thought it was just a tiny piece he inhaled!
The drill bit was nearly 2 inches long, I'm getting shivers just looking at it.  I've never been afraid of the dentist before, but this freak incident really makes me not want to go back ever again. Knowing me, this would happen.
Fortunately, Tom survived a crazy dentist visit and didn't have to get his lung removed, that's all that matters!  If you're thinking of going to the dentist anytime soon just remember anything can happen anywhere.  This is probably a 1 in a million chance it will happen to you (if that makes you feel better)!
8 Wisconsin Cabins That Make You Feel Like You're in a Movie
25 Famous People You Didn't Know Were From Wisconsin
Check out this list of celebrities from the dairy state.
More From KOLM - 1520 The Ticket