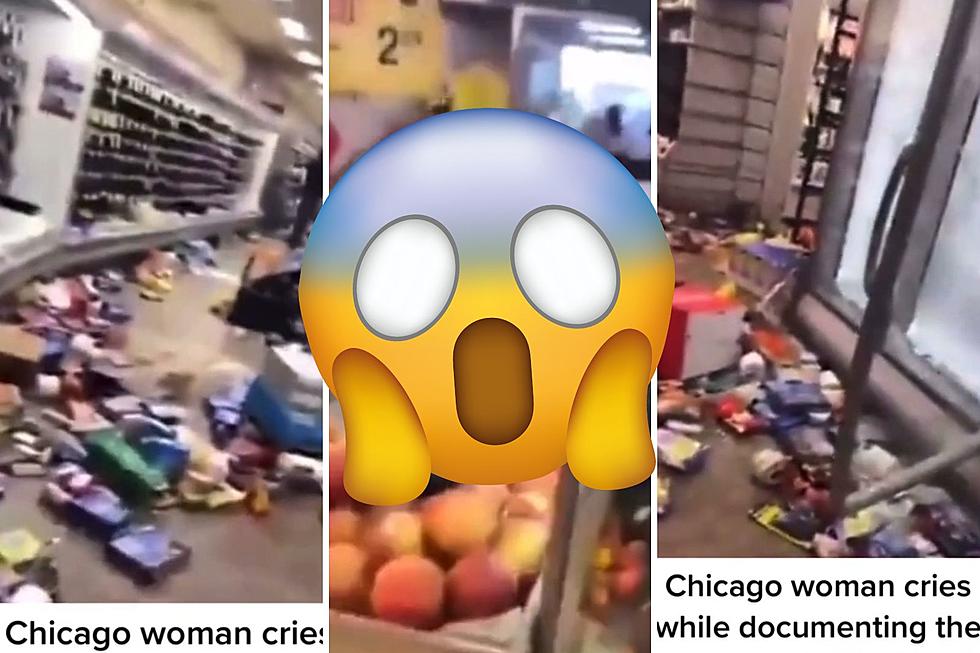 Illinois Walmart Destroyed After Looters Tear Through Store [VIDEO]
TikTok - @gregaselbekian
When you thought you've seen it all, a video has gone viral on TikTok after a woman documented the inside of an Illinois Walmart completely looted and destroyed.
I usually don't talk about heavy content like this because the topic of looting can get pretty political and controversial... and I'm just not into all that.
With that being said, putting all politics aside, I just couldn't imagine walking into a store and seeing this.  Apparently, this wasn't the only location in the area left in this condition.
After I saw this video surface on TikTok, I had to share it.
It's so wild to see someone document a grocery store in their own hometown completely wiped out of merchandise because of looting.
Illinois Walmart Destroyed After Looters Tear Through Store
I don't have the full story, but my reason for sharing the footage is because people couldn't even shop with the aftermath.  It's crazy!
Take a look:
Thousands of comments later, here's what people had to say.
"can't imagine the employees having to see/deal with this on top of the customers coming into the store to see/witness this… so sad" [sunbun]

 

"So glad my elderly parents don't live in IL. I live out of state and Instacart their groceries to their house, but if this happened it would be bad." [renewedsolarplexus]

 

"Canadian, and I see so many wal mart issues in the states that don't happen here. It's so sad, and it's not ok. They should not be that different" [briarmccallum]
Read More: Illinois Woman's TikTok Series Proves Nobody's Safe Online
It's just kinda sad that this is normal nowadays.  I wish it wasn't.  I hope everyone who went to shop that day were safe, employees and customers included.
37 Rockford Stores & Restaurants We Want to See Make a Comeback
25 Retail Stores and Restaurants We Want in Rockford
More From KOLM - 1520 The Ticket