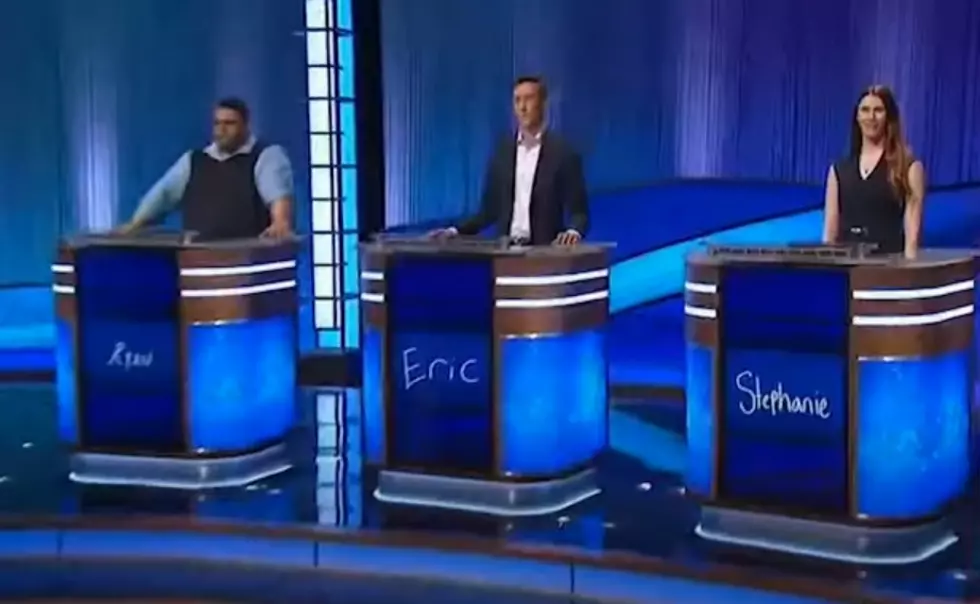 Minnesota Meteorologist Set to Appear on 'Jeopardy' This Week
YouTube
He taped the appearance out in California earlier this year, but an episode of 'Jeopardy' will feature a meteorologist from here in Minnesota this week.
Even though the state of Minnesota's population is over 5 million people, according to the 2020 U.S. Census, it's still not too often one of those 5.6 million Minnesotans end up on national TV. But it's happening this week.
If you happen to tune into Monday's episode of the game show 'Jeopardy' (which airs here in southeast Minnesota on KIMT-3 between 3 and 4 pm on weekdays), you'll be able to see just how well fellow Minnesotan Eric Ahasic performs under the bright lights of network TV.
According to TwinCities.com story by Ross Raihala via Yahoo, Ahasic works at the National Weather Service office in the Twin Cities. And even though he's a meteorologist, he doesn't appear on radio or television weather segments-- which is why you (like me) probably don't know his name.
But Ahasic IS a fan of 'Jeopardy,' though. In fact, Raihala notes that Ahasic is such of fan of the show, that he's tried out to be a contestant on the popular game show for... get this... 15 times. And, he finally got the call back in April to make his way out to the Jeopardy studios in Culver City, California, to appear on the show.
The story also notes that, while Ahasic can't divulge how he DID on the show until his episode airs on Monday, June 6th, he actually doesn't remember too much about it-- because he was so nervous, the entire thing is kind of a blur.
"I don't remember much of that episode, to be honest, so it'll be fun to watch," he said in the story. "During Final Jeopardy where you write down your wager, my hand was shaking. I hope it doesn't look too obvious on TV," Ahasic told TwinCities.com.
Here's hoping he did the Land of 10,000 Lakes proud! Of course, there ARE several native Minnesotans who've made it big in Hollywood. Keep scrolling to see if you know who they all are!
 Listen to Curt St. John in the Morning
Weekdays from 6 to 10 a.m. on Quick Country 96.5
NEXT UP: 10 Famous People from Minnesota
More From KOLM - 1520 The Ticket