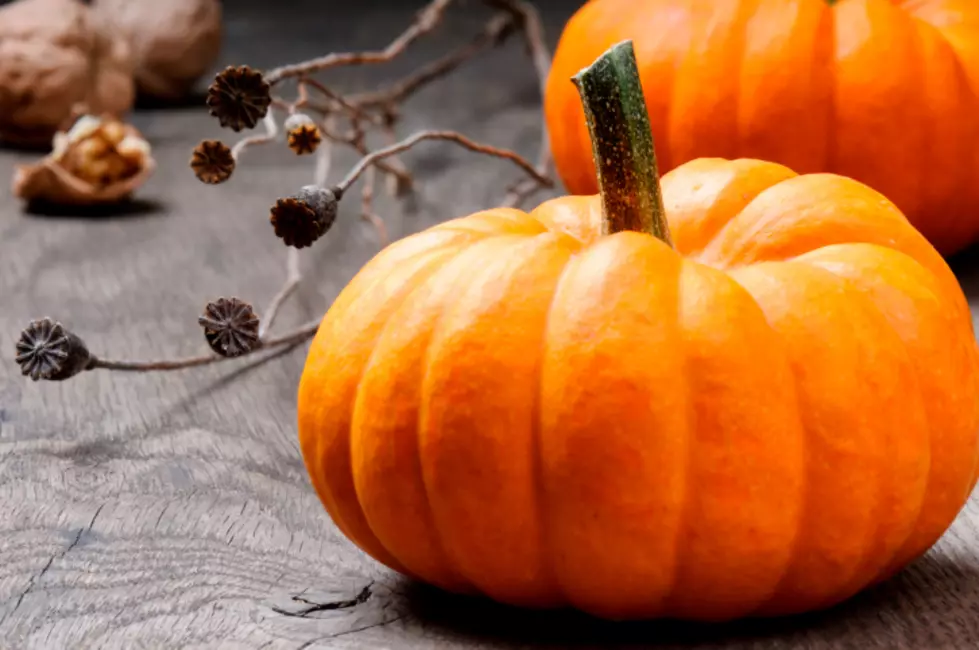 Minnesota Teacher Wins Worldwide Competition with Largest Pumpkin
Paul Grecaud
Each year there are many contests to see who can grow the largest pumpkin. There are state-wide competitions, nationwide competitions, and worldwide competitions. And a teacher from Anoka, Minnesota just competed and WON in a worldwide competition!
The teacher's name is Travis Gienger. KARE 11 writes that Travis is a horticulture teacher so it makes sense that he would win a competition like this. He obviously knows what he's talking about! He grew a massive pumpkin this year and then took it all the way to California to be weighed for the World Championship Pumpkin Weigh-Off.
Winner of the 49th Annual World Championship Pumpkin Weigh-Off
This isn't the first time that Travis has competed in this weigh-off, he won in 2020 as well. But this year he really outdid himself because his pumpkin weighed in at almost 400 pounds heavier than the winner of 2021.
How Big is the Largest Pumpkin in the US?
Travis' pumpkin weighed in at a whopping 2,560 pounds and won him the competition! That's crazy! But what's super crazy is that he barely got first place because a pumpkin grown in New York weighed in just 4 pounds under his. That 2,560 pounds broke the record as the largest pumpkin in the US.
How Big is the Largest Pumpkin in the World?
But did Travis get the title of the largest pumpkin in the world? No, but he was pretty close. The current holder of the Guinness World Record for the largest pumpkin is one that was grown in Italy and weighed in at 2,702 pounds in 2021. Based on Travis' track record, though, maybe we'll see him break that world record one of these years.
If you want to find the perfect pumpkin for your house, keep scrolling for some of the best spots in southeast Minnesota.
Best Pumpkin Patches and Places to Find the Perfect Pumpkin in Southeast Minnesota
If you are looking for the perfect pumpkin to help decorate for fall or to carve into an amazing Jack-o-lantern, check out the list below to see some of the best places in Southeast Minnesota selling pumpkins.
LOOK: How Halloween has changed in the past 100 years
Stacker
compiled a list of ways that Halloween has changed over the last 100 years, from how we celebrate it on the day to the costumes we wear trick-or-treating. We've included events, inventions, and trends that changed the ways that Halloween was celebrated over time. Many of these traditions were phased out over time. But just like fake blood in a carpet, every bit of Halloween's history left an impression we can see traces of today.
More From KOLM - 1520 The Ticket