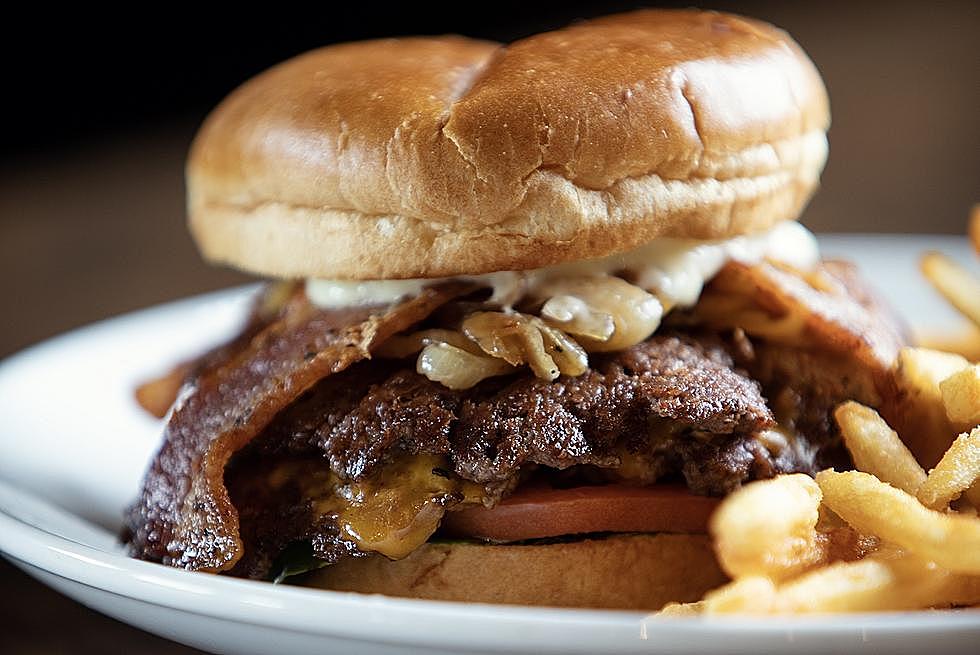 New Iowa Restaurant Wins State's Best Burger Contest
Photo Credit: Iowa Beef Council
Earlier this year, the Iowa Beef Council held their annual Best Burger Contest to determine who in the state offers the best, most delicious burger. One Dubuque restaurant cracked the top 10, but it was a fairly new establishment in central Iowa that took home the top honor.
Flight Bar + Grille in Huxley, Iowa was crowned as the Best Burger of 2023. According to the Iowa Beef Council, the restaurant offers "a first-class experience with its elite menu,' and the establishment's burger, known as "The Foundation," was voted as the best in Iowa. Here's the breakdown of the burger itself:
Our Foundation [burger] is a double-smash burger with cheddar cheese. It includes mustard aioli, lettuce, tomato, caramelized onions and is topped with thick-cut bacon served between a beautiful and buttery brioche bun. We use simple seasonings – salt and pepper – to let the beef's flavor be the star of the burger. - Katie Boughey, executive chef and kitchen manager at Flight Bar + Grille
For every Foundation Burger they sell, Flight Bar + Grille donates one dollar to the Ballard Education Foundation, which inspired the name of the sandwich (the local Ballard school district's mascot is the Ballard Bomber). Other menu items are a nod to an aviation theme that's carried out throughout the restaurant (Bomber Sliders, Jet Sliders, etc).
Flight Bar + Grille is still fairly new to the area. They opened in Huxley in March 2022, and this designation will undoubtedly prompt more success for the still-young restaurant.
The Huxley eatery prioritizes quality too. The Foundation Burger is made from 80% lean beef that's never frozen, and sourced in the Midwest. The beef itself is rolled into a ball and smashed on the grill with a steak weight, creating a sandwich that's both eye-catching and mouthwatering, especially when piled high with mustard aioli and caramelized onions.
Flight Bar + Grille was one of ten finalists in the Iowa Beef Council's 2023 Best Burger Competition. Take a look at some of the other competitors, and read about Foodie Garage Eatery in Dubuque getting a nomination too!
10 Iowa Breakfasts And What They Say About You
More From KOLM - 1520 The Ticket