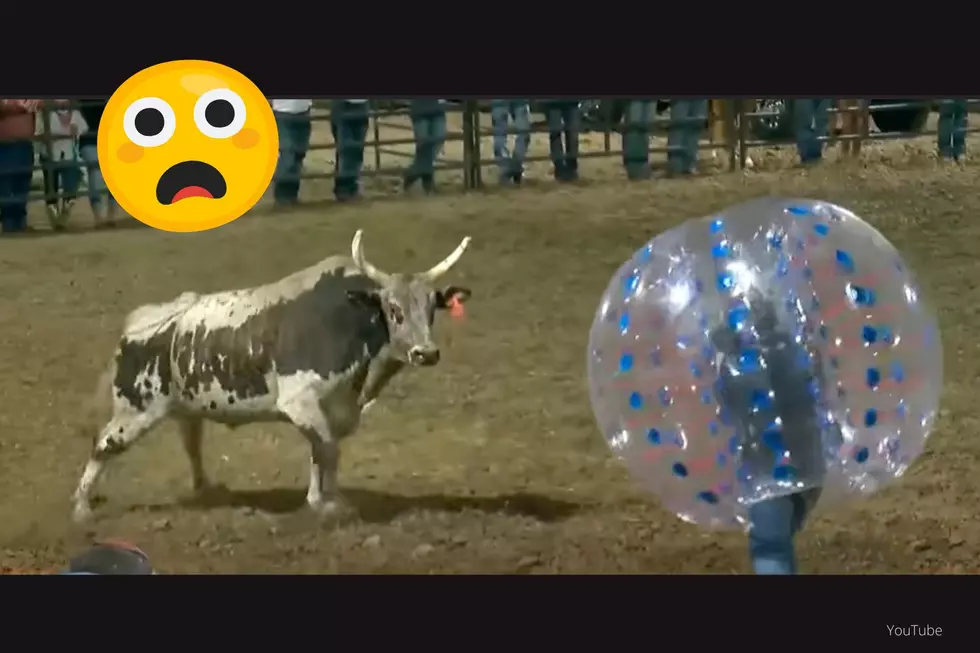 People Line Up for Extreme Sport With Bulls in Minnesota
YouTube/Canva
Just when I thought I knew about everything happening in Minnesota, THIS shocking video of a crazy event with a bull (yes, a REAL bull!) popped up on my Facebook feed.  As a mom, I have to say, this is an extreme sport I NEVER want my kids to try.
Check Out This Crazy, Extreme Sport in Minnesota - Bubble Bull Soccer
If you love adrenaline-seeking adventures, this story is probably going to be the best thing you read today.  If you are something that would rather sit and binge-watch Netflix and stay safe in your home, this is NOT the adventure for you and I can almost guarantee you will watch the video below and have lots of questions for the people who decide to get in these bubbles.
The name of the adventure is Bubble Bull Soccer and it is just like it sounds - you get in one of those inflated bubbles, you play soccer with others in inflated bubbles, but it is all done while a bull is chasing you around.  Yes, a real-life bull.  And that bull does NOT want you in his home.
I have no idea why Bubble Bull Soccer showed up in my newsfeed but once the video started playing, I was sucked in.  It's absolutely crazy to watch!  And if you are wondering, "Doesn't the bull have horns that could pop the bubble?".  The answer is yes, and unfortunately for at least one person, it does. See it for yourself below.
And just in case that video didn't freak you out enough, here's another fun one for you.
Because of this event, a Japanese Reality TV show was started also.  If you want to know if or when to get in line for the next event in Waconia, find details on the Extreme Events MN website.
Check Out These 50 Must-See Spots to Visit in Minnesota
Before you plan your next vacation out of state, how much of Minnesota have you REALLY seen?  We've got a ton of amazing spots to visit right here in the land of 10,000 lakes!  Look through the list below of 50 Places in Minnesota that truly are Bucket List worthy and see what you are missing out on in our state.
It's a Minnesota Bucket List! 50 Things You Must Do and See in Minnesota
The land of 10,000 lakes has so many amazing places to visit and explore! Scroll through this Minnesota Bucket List of 50 places and things to do and see how many you've crossed off the list.
More From KOLM - 1520 The Ticket