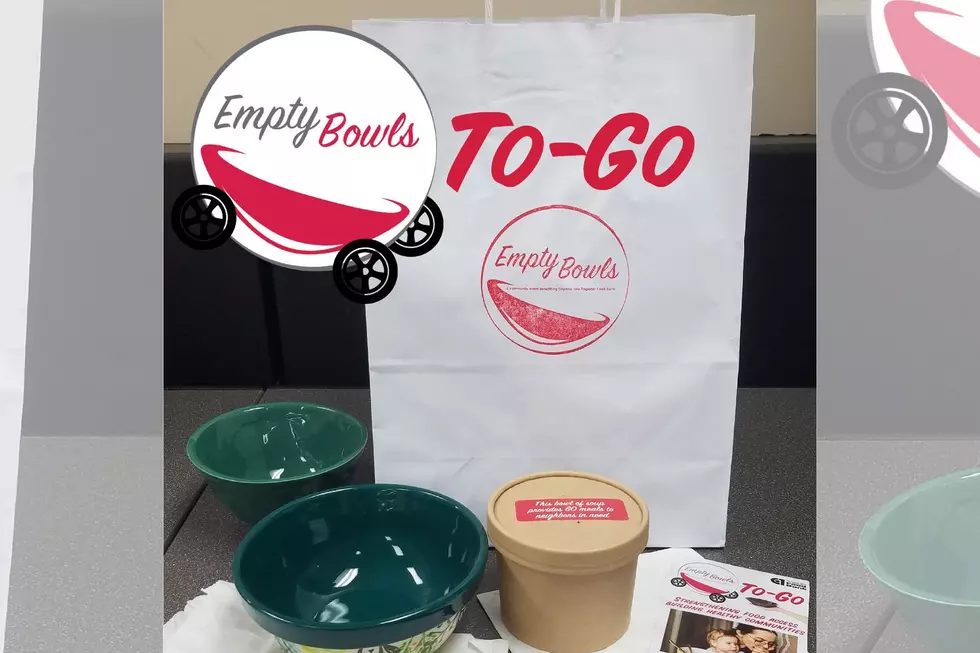 One Soup Order Provides 53 Meals to Hungry People in the Rochester Area
Channel One
Empty Bowls To-Go in support of Channel One Food Bank in Rochester, MN is back this fall! It's the perfect time of year for them to do this fundraiser because it's just the start of soup season. Yum! But the event isn't just to get warm, delicious soup in your hands, it's to help fight food insecurity in our area.
If you're not familiar with Empty Bowls To-Go, it's set up to raise money for Channel One to help feed hungry people in the area. There are many soups to choose from made by different local restaurants plus hand-painted bowls that come with your order, painted by volunteers.
Online ordering is currently open. Place your order at helpingfeedpeople.org by Wednesday, September 28th at 7 PM. You can either order a bowl of soup (12 oz) or a pint of soup (16 oz). And before you think "how is just one bowl of soup going to help?" the purchase of just one cup of soup provides 53 meals to our neighbors. That's awesome!
Pick up for the soups you order is on October 4th and 5th. Once you select your soups you'll be prompted to pick a pick-up day and time. You can also browse the awesome hand-painted bowls online and also when you go to pick up your order.
Soups for this year's Empty Bowls event come from Bleu Duck, Canadian Honker, Forager, Five West, Fat Willy's, and Chester's. Each has 2 soup options and you can choose as many as you'd like. Some of the soups include Gouda Potato, Carrot Coconut Curry, Pozole, and Andouille and White Bean Chili. You can take a look at all of the soups at helpingfeedpeople.org.
Every year, Townsquare Media helps the community in various ways. From supporting local fundraisers and running daily public services to creating digital community campaigns and hosting events attended by thousands. Learn more about Townsquare Media Cares.
17 Restaurants from Rochester's Past We Miss Most
I asked on Facebook yesterday which Rochester restaurant you miss the most. Out of tons and tons of comments, these were the most popular.
More From KOLM - 1520 The Ticket