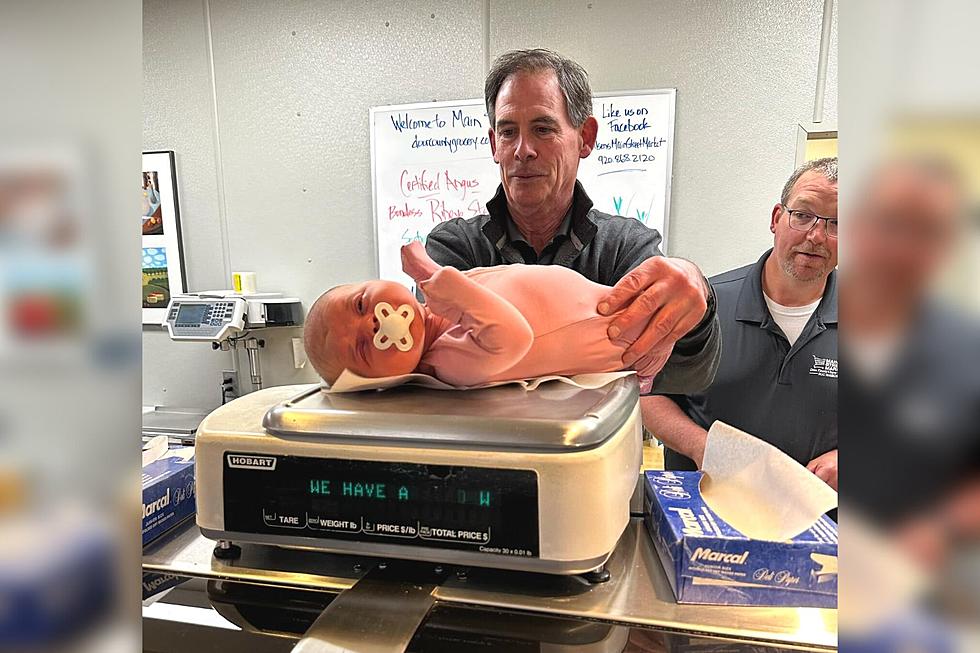 Why This Adorable Baby Got Weighed at Wisconsin Meat Market
Main Street Market - FB/Canva
Ever seen a baby get their first weigh-in after being born?  Wait until you see the cutest way this Wisconsin baby got her first weigh-in!
I was scrolling through Facebook when I saw this "suggested for you" post from a locally-owned Wisconsin Supermarket.  The post had almost 1,500 likes for the most adorable reason!
Main Street Market in Egg Harbor, Wisconsin posted the sweetest, and kind of hilarious, photo of a baby on their meat scale in the Meat Department.
YES, SHE HAD HER FIRST WEIGH-IN ON THEIR SCALE!!! HOW CUTE!
My first question after the weigh-in, "Can you bag her to go, please?" Haha!
Related: Illinois Meteorologist's Cutest Pregnancy Announcement
Her name is Brooke - what a precious baby girl!  After being weighed, she was 10.10lbs from what the Facebook post said.
I wonder what compelled the parents to take their baby to Main Street Market to get her weighed... did they meet in line in the Meat Department?  That'd be the coolest love story!
Plus, what a super cool story Brooke can tell in the future.  I wish I had something like this happen to me as a baby haha.
Related: Illinois Meteorologist Welcomes Baby Girl with 'Stormy' Name
Well... my parents did tell me I was a pretty quiet baby out of the three girls they have.  That's something to brag about!
20 Hilarious Little Lies Rockford Parents Tell Their Kids
To each their own, some parents may frown on telling lies to their kids. Thank goodness it isn't any of these parents because these lies crack me up.
Best Places in Rockford to Shop For Mom
You're guaranteed to make Mom smile this Mother's Day when you buy her any of these items in Rockford.
More From KOLM - 1520 The Ticket