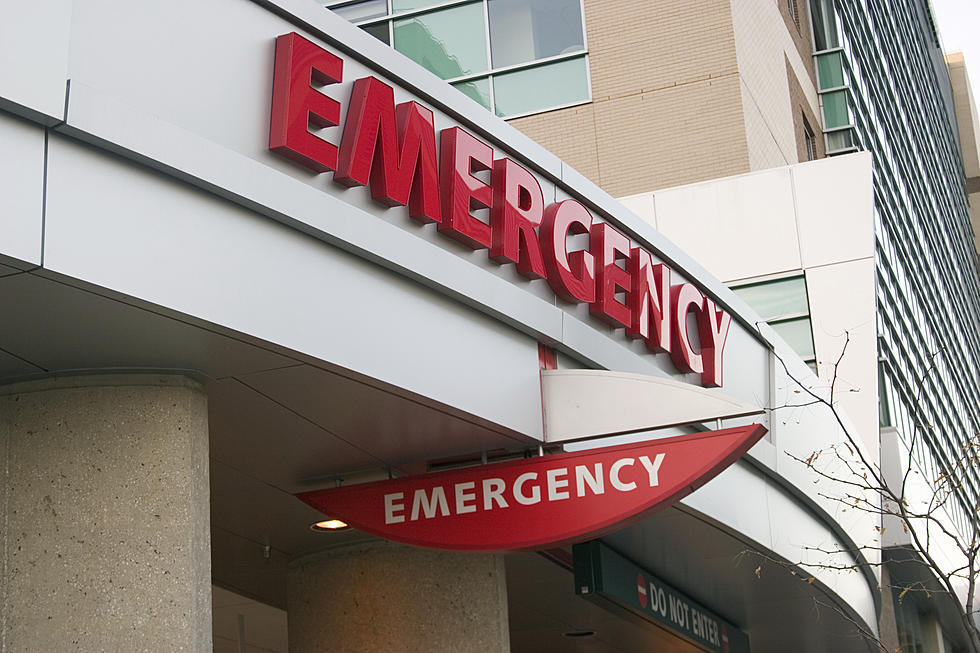 5-Year-Old Iowa Girl Struck and Killed While Sledding Has Been Identified
Paul Hart, ThinkStock
A terrible accident has claimed the life of a 5-year girl in central Iowa.
The girl was sledding at approximately 5:30 p.m. Thursday afternoon when the snow sled she was on went onto a roadway in Pella. WHO-TV reports she was near Fountain View Drive and West 4th Street at the time.
When her snow sled traveled onto the road, she was hit by a Ford F-150 pickup. Emergency crews responded to the scene and took the young girl to Pella Regional Health Center. She passed away shortly after.
The Pella Police Department released a statement that said, in part, "Our thoughts and prayers are with the family and friends of the child and all those involved in the incident."
On Monday, February 20, the girl killed was identified as Milly R. Zellmer. In her obituary, her family described her as "our spunky, blue eyed, sweet little dimpled, five-year-old darling." She is survived by her parents and three siblings.
Thursday Snowstorm Brought Lots of Travel Problems
According to the Iowa State Patrol, they received 338 calls for service over a 21-hour period on Thursday. Between midnight and 9 p.m., troopers responded to 157 crashes around the state, as well as 152 calls of property damage. There were also five calls involving personal injury, and 191 instances of assisting motorists. The Iowa State Patrol says no one was killed in any of the incidents.
Friday Morning Accident on Highway 30 in Linn County
The travel issues have continued today with an accident just after 9 a.m. on Highway 30, west of Cedar Rapids.
According to the Linn County Sheriff's Office, 50-year-old Norlan Castiblanco lost control of a Chevy Equinox on the ice on eastbound Highway 30, at mile marker 244. That's near the Benton County-Linn County line.
Castiblanco's vehicle came to rest in the median. It was later struck by a Ford F-250 that also lost control on the ice. While crews were on the scene, two semis also became involved. One of the semis rolled onto its side while the other jackknifed, blocking a lane of traffic.
Castiblanco suffered minor injuries and no one else was hurt.
10 Cozy Cabins & Cottages to Stay At This Winter in Iowa
Looking for a little "staycation" this winter in Iowa? There are lots of cozy cabins and cottages on Airbnb that you can stay at! Here are 10 of our favorites:
The ABCs of Iowa
I know Iowa may not be the most popular state to visit, but we still have plenty to offer! Using countless article, websites, lists, and maps, we put together a list of some of Iowa's best and biggest events, venues, and attractions using every letter of the alphabet (which wasn't easy)! Unfortunately, we couldn't include EVERY awesome place in the state (there aren't enough letters!), but here are our Iowa ABCs:
More From KOLM - 1520 The Ticket