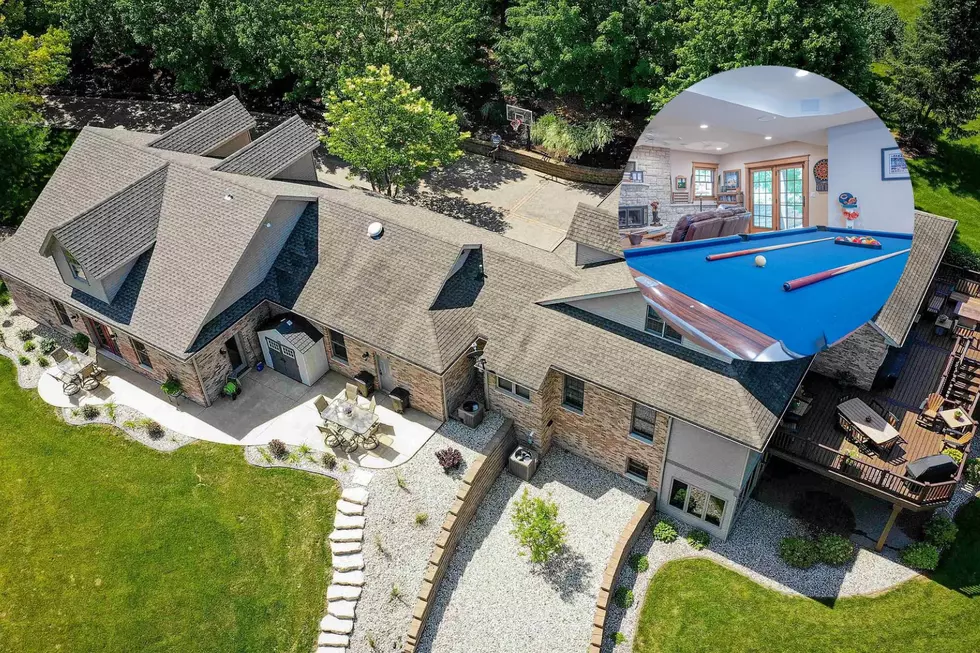 Peek Inside: An Enormous, $2 Million Galena Mansion on 13+ Acres
Photo Credit: Damon Heim, Coldwell Banker Network Realty via Zillow
I went down a Zillow rabbit-hole once again, eyeing homes I could never dream of affording. Thankfully, looks are free... and you have to see this immaculate Galena mansion!
Located at 200 Sioux Court in Galena, not far from the downtown shopping district, this mansion has everything: 13+ rolling acres, expansive grounds, privacy, and scenic beauty of one of the most attractive towns in all of Illinois! This house is relatively secluded, tucked away amidst trees and pastures you have to see to believe!
Time for some numbers: the house itself is over 3,500 square feet, boasting four beds and a 3.5 bath that was custom-designed as a personal residence of the former owner of Galena Hillside Homes, one of the area's premier home builders. As a result, the architecture alone is stunning. The woodworking craftsmanship alone is worth a look!
This mansion also has a man cave that would make any football lover salivate (not simply for the presence of Chicago Bears gear either). It also has a four-car heated garage, big enough to convert into an additional space for workout equipment, a play area, or something else!
It goes without saying that photos do something like this far more justice than words. Thanfkully, photographer David Foote and Agent Damon Heim (of Coldwell Banker Network Realty) took many, many photos of the property and posted them to the Zillow listing. I've sifted through and compiled the ones that caught my eye in a gallery below. Give it a look and get your daydreaming on about what you could do in/with such a place!
Check out the home's Zillow listing for more details and to see all 70+ photos!
This Eyepopping Galena Mansion Has Four Bedrooms + Rec Room
Exploring a $2 million mansion in the heart of Galena.
LOOK: Famous Historic Homes in Every State
More From KOLM - 1520 The Ticket