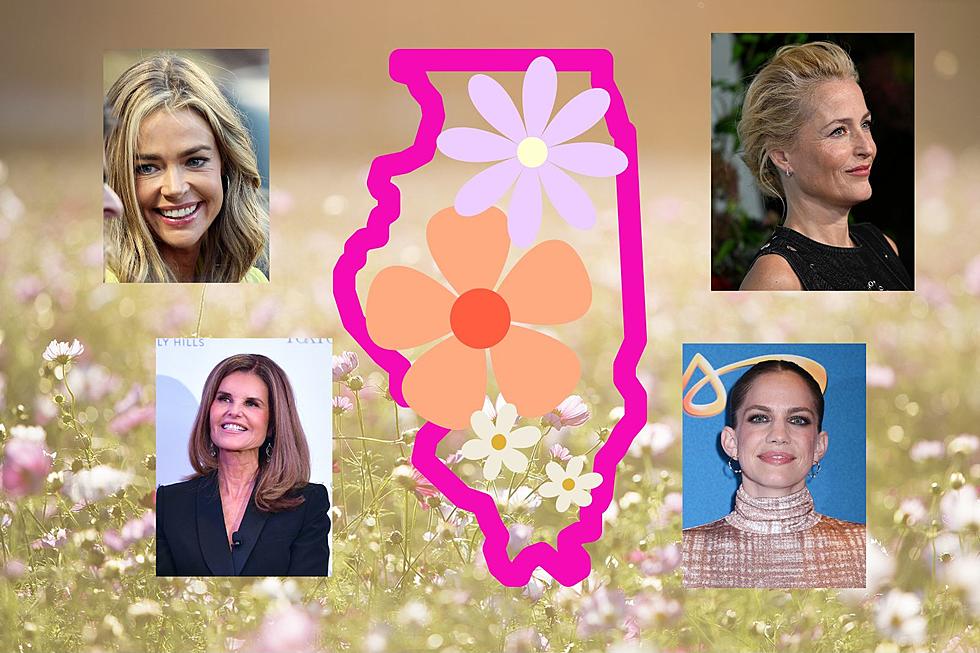 13 Famous Moms You Likely Didn't Know Are From Illinois
Canva, Getty Images
Our yearly celebration of everything 'mom' is coming up this Sunday (5/14), and if you're lucky enough to have the option to spend some time with the one woman who brought you into this world on Mother's Day, make sure you do.
Whether it's stopping by to visit her, meeting up for lunch, or at the very least giving mom a phone call, don't regret not having those special moments because they don't last forever.
It May Surprise You That These Famous Moms Are From Illinois.
These women have all the fame, money, and accolades they could want but I would guarantee that as moms, all they want on Mother's Day is time with their kids.
What will Luca, Fiona, and Lola do for their mom this Sunday? Those are the children of actress Jennie Garth, who is from Urbana, Illinois and grew up with her mom on a horse ranch between Sadorus and Arcola, Illinois, according to Wikipedia.
Pedro McDormand Coen is the only child of Gibson City, Illinois' Frances McDormand who adopted him from Paraguay when he was 6 years old.
Here are some other famous moms that are from the Land of Lincoln:
Gillian Anderson was born in Chicago and is famous for her role in The X Files but her best role is mom to Piper Maru Klotz, Oscar Griffiths, and Felix Griffiths.
Born in Freeport, Illinois, Calista Flockheart is mom to Liam and is the only son she had with actor Harrison Ford.
Singer Jennifer Hudson was born in Chicago and is mama to teenager David Daniel Ortuga, Jr.
Actress Joan Allen is from Rochelle, Illinois, and has one daughter, Sadie Freidman, who is also an actress.
Former First Lady of California Maria Shriver was born in Chicago and has four kids, Katherine Schwarzenegger, Patrick Schwarzenegger, Christopher Schwarzenegger, Christina Schwarzenegger.
Northwestern Grad and Dekalb, Illinois' hometown supermodel Cindy Crawford has two children, Kaia Jordan Gerber, and Presley Walker Gerber.
The "My Girl" girl now has girls of her own. Anna Chlumsky from Chicago is mom to Clara Elizabeth So, and Penelope Joan So.
Jenny McCarthy is from Evergreen Park, Illinois, and has one son Evan Joseph Asher, who she had with her ex-husband John Asher.
Melissa McCarthy is a proud Plainfield, Illinois native and has two kids with actor Ben Falcone, who is from Carbondale, Illinois. Melissa's two daughters, Vivian Falcone, and Georgette Falcone, have made appearances in her movies.
Comedian and TV personality Sherri Shepherd is mom to two boys, Lamar Sally, Jr., and Jeffrey Charles Tarpley Jr.
Downers Grove, Illinois native Denise Richards has three daughters, Sami Sheen, Eloise Joni Richards, and Lola Rose Sheen.
25 richest families in America
LOOK: The 25 least expensive states to live in
More From KOLM - 1520 The Ticket