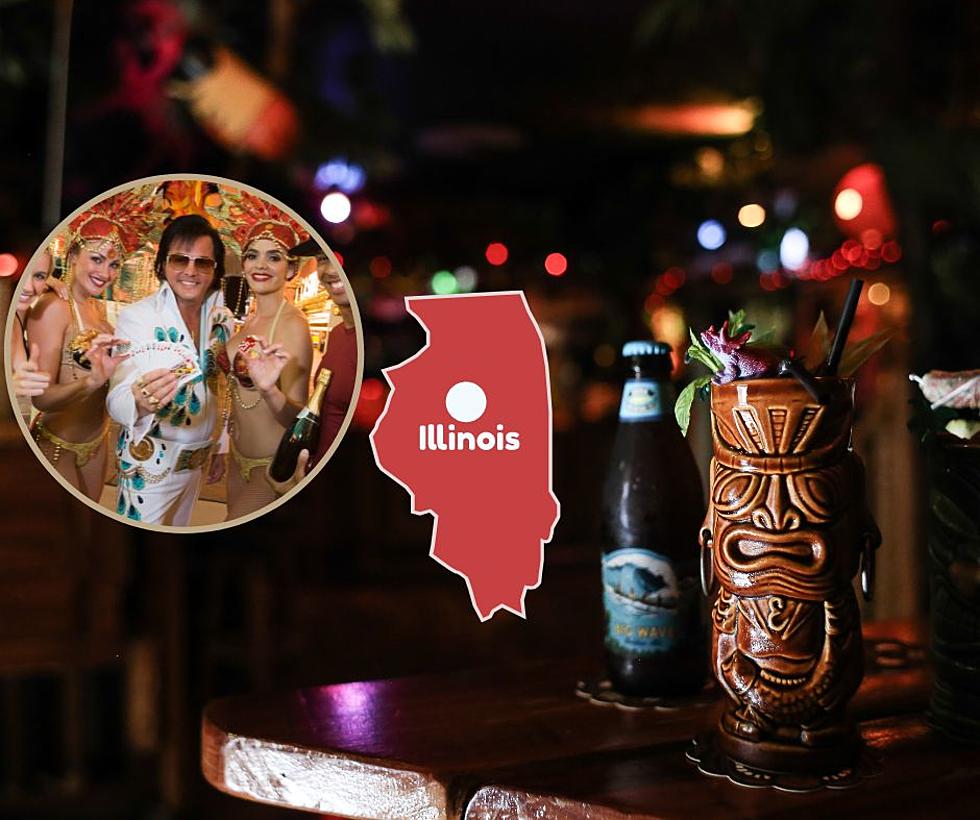 Legendary Illinois Restaurant Offers One Of A Kind Experience
Illinois Tiki Theme Restaurant
If you're looking for a unique dining and entertaining experience, this restaurant in Illinois needs to be immediately added to your "must-try" list.
Themed Restaurants In Illinois
I would guess that most restaurants in Illinois have some sort of theme. It could be something simple or super complex. I'm a big fan of the places that go all in. If you're going to do it, then you might as well do it right. When I found out about this joint, I was impressed. The owners really know how to put together a special experience for their customers.
RELATED: Illinois Restaurant Serves 10-Pound Meatball Sandwich 
Illinois' Legendary Tiki-Themed Restaurant
The place I'm going to introduce you to is Chef Shangri-La in North Riverside, near Brookfield Zoo. It is a legendary dining experience in the Chicago area that's been around since 1976. Their theme is Tiki Bar and they really know how to do it right. It reminds me of a place you would see in a 1990s movie. Plus, they offer more than food with interesting entertainment.
Details About Chef Shangri-La
Let's start with the food. They feature Asian-fusion-style dishes that include influences from China, Peru, Thailand, United States, Japan, and more. The menu also offers Chinese appetizers and sushi. It comes highly recommended by many sources.
Next up, let's talk about the beverages. Of course, they are served in tiki-themed glasses which is a must. I will call these types of drinks tasty but dangerous. They're delicious but will get you really drunk if you're not careful. The signature cocktail is the "Dr. Fong" named after the owner. That just says wild time with a nasty hangover.
The most important aspect of any successful tiki-themed restaurant is the decor. Without it, the place is just a normal restaurant. I think this could be my favorite kind of bar design. It's so festive. The owners have gone all out and it's quite impressive.
For an added bonus, Chef Shangri-La offers unique entertainment. Of course, there are hula dancers and tiki-themed performers but there's something even better. Each and every week the main acts are celebrity impersonators. Think about this, you're having dinner and drinks while watching Elvis, Tina Turner, Billy Joel, and many others. Now, that sounds like an amazing evening.
Rockford's Three Most Criminally Overlooked Restaurants According To Yelp
More From KOLM - 1520 The Ticket