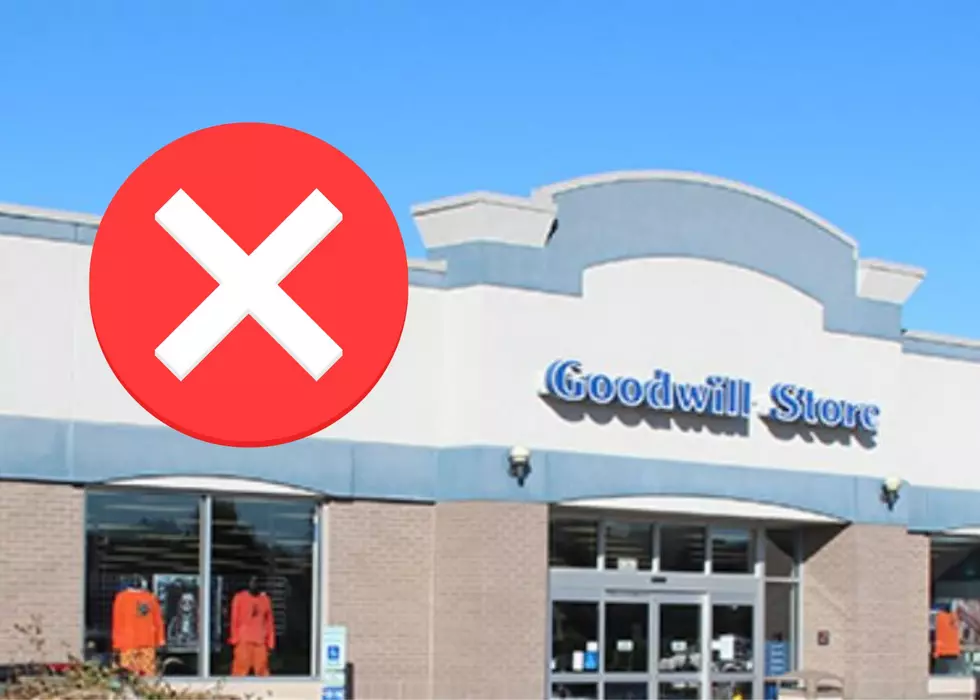 Iowa Goodwill Stores Do Not Accept These 23 Items
Goodwill of the Heartland
Cleaning out your stuff? You need to know what Iowa Goodwill stores will and will not accept for donations.
A lot of us have that room/boxes/collection of stuff that we have procrastinated going through and cleaning out for years. For my family, it's always lurked in our basement and was a collection of crap from my youth. Once we finally tackled it, infinitely we all said the following phrases: "Oh God, we gotta take this to Goodwill", "Let's take it to Goodwill", and "No we're not keeping it, it's going to Goodwill".
Iowa Goodwill's Requirements
As you're sifting through the pile o' crap to figure out what to donate and what to just trash, you need to know that both Illinois Goodwill stores and Iowa Goodwill stores have requirements on what they will and will not accept.
Goodwill of the Heartland has a nice handy dandy list of what they will take for you to write down. That includes things like accessories, books, DVD's, clothes, home decor, and (specifically) artificial Christmas trees. But not everything in your house is an acceptable donation.
From a shopping perspective, Goodwill can be a low-key treasure trove of stuff but it's also a great outlet to get rid of your accumulated crap. Luckily, Goodwill stores will accept a lot of items for donations but they won't take just everything so make sure your donation pile is good to go first.
Scroll down to see some of the things that you cannot donate to Iowa Goodwill stores.
Iowa Goodwill Stores Do Not Accept These 23 Items
The Top 10 Pizza Places In Davenport According To Yelp
It's time to settle the debate about who has the best pizza in Davenport. To make this list, we looked at the one website that tells us which places the Davenport locals love the most:
Yelp
. We had one stipulation when making this list, the
place must be local.
A Look Inside Knee-High Distilling Co., Muscatine's First Craft Distillery
Knee-High Distilling Co. announced it would become Muscatine's first craft distillery
back in August of 2022
. Almost 9 months after the business was founded, Knee-High products are now hitting the shelves at grocery stores and liquor stores in Iowa.
More From KOLM - 1520 The Ticket