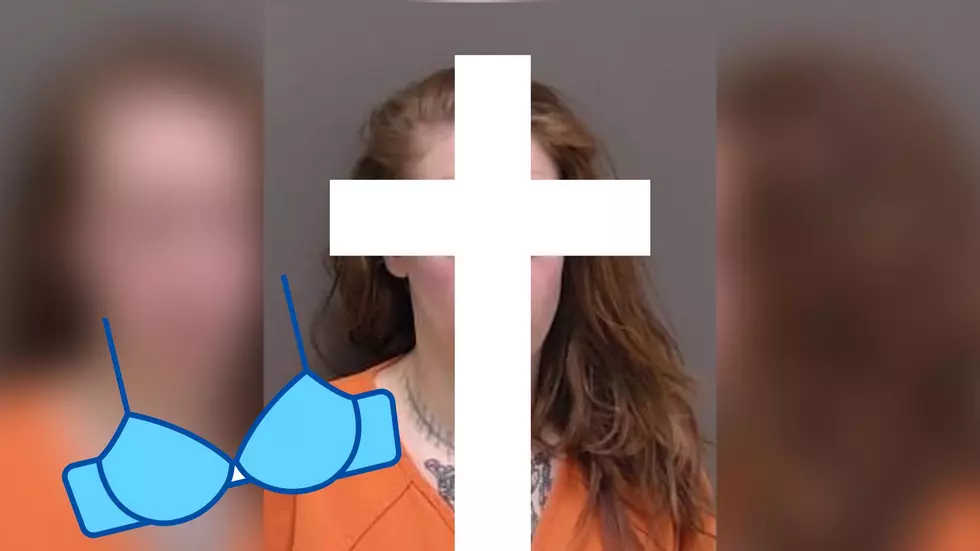 Topless Fargo Woman Breaks Into Church, Destroys Jesus Statue
Fargo Police Department / Canva
Police in Fargo, North Dakota had their hands full on Tuesday night after being called to a local church for reports of a woman damaging property.
Police Dispatched
The Fargo Police Department say they responded to a call at the St. Mary's Cathedral in Downtown around 6:30 pm Tuesday evening for a topless woman destroying property. When officers arrived, they say they saw a woman running across the street away from the church.
According to court documents, the woman was running with no shirt, no bra, and no shoes. After detaining her, police identified her as 35-year-old Brittney Marie Reynolds.
Officers said Reynolds was not able to answer basic questions police asked, and appeared to be under the influence of narcotics.
Caught on Video
At the church, Reverend Riley Durkin provided security camera footage to authorities and court documents say the footage showed Reynolds enter the church topless, and knock over a potted plant before making her way to a large Jesus statue hanging on the wall.
The statue was ripped from the wall and smashed on the floor, and the video shows her leaving not long after she did it.
The Damage
Police reached out to Monsignor Joseph Goering for an estimated cost of damage. He said he wasn't quite sure what the exact value of the cost, but he found a similar statue to the one on the wall for sale at a price of $11,500.
Reynolds was being held at the Cass County Jail and is expected to make her first appearance in court soon. Officials also had to issue another warrant for her after she was accused of assaulting the staff in the emergency room she was taken to.
Read more at KMOV
Illinois Goodwill Stores Do Not Accept These 17 Items
More From KOLM - 1520 The Ticket