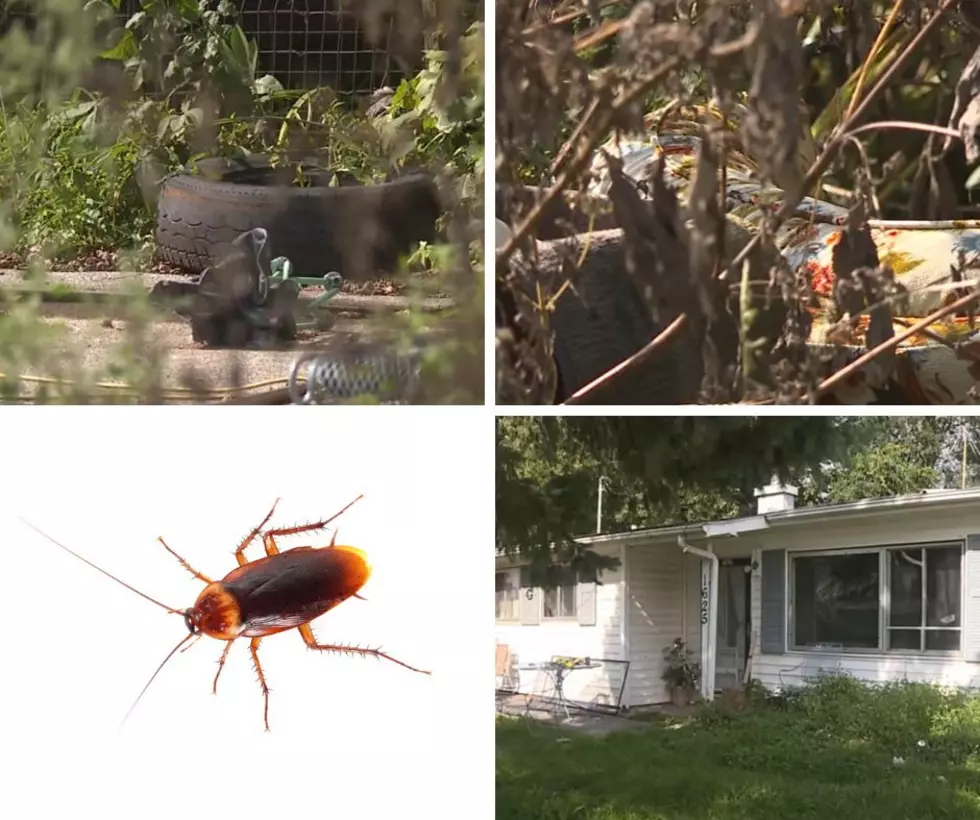 Gross Abandoned Illinois House Was Invaded By Thousands Of Bugs
Canva
Thousands of cockroaches have infested this disgusting abandoned house in Illinois.
Your Home In Illinois Is A Huge Investment
I'm sure you've been keeping your eye on the economy in Illinois and witnessing how expensive everything has gotten. An investment like purchasing a home is huge money. It's something that many people can't afford right now. That's why if you're going to put that kind of cash into a place to live, you want to make sure to take excellent care of it.
Hope For Good Neighbors
There is one thing that has an enormous impact on the value of your home and that's your neighbors. When you drop big money on a new house, you hope that the people around you are cool. Then, if they turn around and sell their place, hopefully, the next owners take good care of their house too. Unfortunately, that isn't always the case.
Worst Nightmare For A Neighbor
These poor people in Coyne Center, Illinois are left with a worst-case scenario when it came to their neighbors. They left the house abandoned but did leave behind some unwanted guests in the neighborhood. It's thousands of cockroaches. They are disgusting enough to see in the windows. I couldn't even imagine what it was like inside the place. People have witnessed many bugs crawling around outside the residence too. It has everyone concerned that their living arrangements could get infested too.
Disgusting Photo Album Of Cockroach Infested Abandoned Illinois Home
WARNING: Under no circumstances should you enter this property. By doing so you risk bodily harm and/or prosecution for trespassing on private property.
LOOK: Abandoned Home In Illinois Dubbed Death House For Good Reason
The history of this abandoned home is filled with death.
Abandoned Radio Station In Illinois Is A Blast From The Past
Here's a flashback to when radio stations were in buildings that resembled homes.
More From KOLM - 1520 The Ticket