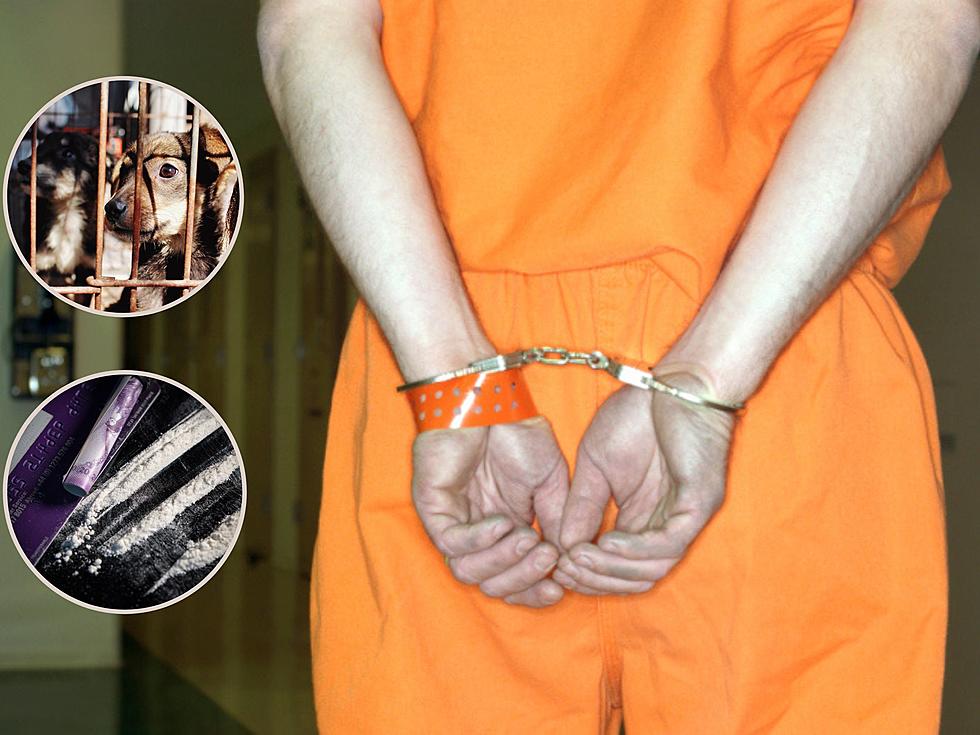 Wisconsin Police Bust Combo Puppy Mill And Drug Dealer Operation
Drug Dealer With Puppy Mill Arrested In Wisconsin
The police in Wisconsin scored themselves a two-for-one arrest combination when they busted a drug dealer who also ran a puppy mill.
Wisconsin Criminal Expanding Operations
I guess if you're going to break the law, you might as well go all in. More criminals are expanding their operations to more than just one type of crime. Maybe, that will make it more worth it to take the risk. Not really but I'm sure that's what the bad guys think. It will actually work out better for the cops because it's more material to put them away longer. The police in Kenosha scored themselves a nice bust. It was a two-for-one. They arrested a drug dealer that just so happened to run a puppy mill too. That's a good one because I hate people that hurt animals.
Kenosha Police Bust Drug Dealer With Puppy Mill
The police in Kenosha raided a dealer's house and they confiscated some interesting things. Of course, they found drugs including 3.5 grams of cocaine, .7 grams of heroin, and over 800 grams of marijuana. They also collected $2,500 cash. Yep, that's your friendly neighborhood pusher.
RELATED: Creative And Sneaky Way To Sneak Drugs Into Illinois Prisons
That wasn't all they discovered. This entrepreneur was also running his very old puppy mill. If the drugs weren't bad enough, this is a totally horrible offense. I hope he goes away for a long time. There were 23 dogs and puppies rescued from those miserable conditions. It had puppy mill written all over it. What a nice little bonus bust.
20 of The Best and Worst WISCONSIN Mugshots
Recognize any of these Wisconsin folks?
More From KOLM - 1520 The Ticket