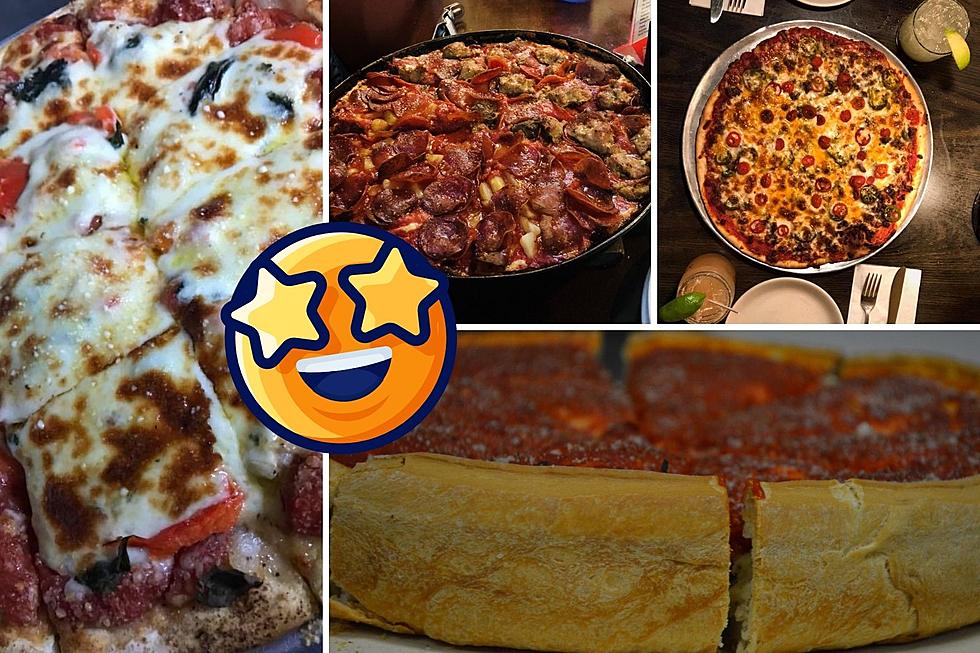 10 Pizza Joints in Illinois So Delicious You'll Be Asking for Seconds
Capri Restaurant, Pequod's Pizza, Lino's and Di Vita's Restaurant and Pizzeria, Chicago, IL via Facebook
Not all pizza is created equally.
Sure, every pizza is made with nearly the same ingredients.
Cheese, sauce, dough but that's about it when it comes to the similarities.
Whether it be how you cook the pizza, what type of oven you use, how the sauce is prepared, or where you get the cheese are all things that make each pizza just a bit different.
It's also what makes restaurants that specialize in pizza stand out in the overcrowded pizza landscape in Illinois.
TEN MOUTHWATERING PIZZA JOINTS IN ILLINOIS
I've had pizza at just about each and every one of these 10 places. Some of them have gotten to be so big and so successful, that they've expanded outside of Illinois.
Then there are a few different pizza joints you may have never heard of before. Honestly, those are probably the best pizza joints.
The list also includes a few different pizza places that are important to me. Places that I have gone to when I needed a taste of home or to just remember where I came from.
That's what good food is all about. Lucky for us in Illinois, we have plenty of good pizza, see below to see 10 of the very best in the Land of Lincoln.
10 Pizza Joints in Illinois So Delicious You'll Be Asking for Seconds
Not all pizza is created equally. Here are 10 examples of some of the best pizzas that all taste just a bit different from the rest in Illinois.
14 Of The Craziest Pizzas You'll See At Dimo's
More From KOLM - 1520 The Ticket